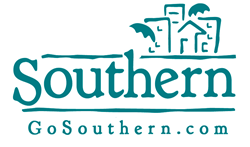 Fort Walton Beach, FL (PRWEB) December 19, 2014
Southern Vacation Rentals, a local leader in Emerald Coast vacation rentals, is proud to once again sponsor the GoSouthern.com Beach Blowout Basketball Tournament in support of Fort Walton Beach High School and Vikings basketball coach John Lavin. The tournament, which Southern has sponsored for sixteen years, will welcome sixteen teams from across the Southeast, eight in the boys division and eight in the girls division. Tournament play will begin on December 26, 2014 at 9am with champions in each division being named on December 30, 2014.
"We are very excited to host the GoSouthern.com Beach Blowout again this year and appreciate corporate sponsors, such as Southern, that understand the value of giving back to the local schools," said John Lavin, Coach of the Fort Walton Beach Vikings. "I look forward to welcoming these outstanding teams, their coaches and parents to the Emerald Coast for some great basketball."
Traveling to the beaches of Northwest Florida are teams from Tennessee, Kentucky, Louisiana and Illinois. In the Boys Division, participating teams include those from Dyer County (TN), Germantown (TN), Bartlett (TN), East Ridge (TN), Archbishop Rummel (LA), and Paducah Tilghman (KY). Teams competing in the Girls Division include Dyer County (TN), Barlett (TN), Jackson County (TN), Paducah Tilghman (KY), Notre Dame Academy (KY) and Massoc County (IL). Locally, teams from Fort Walton Beach High School and Navarre High School will represent in the Boys Division, while Crestview High School will play in the Girls Division.
Southern has been a premier Gulf Coast vacation rental, property management and real estate company since 1995. Together, Southern Management Group represents countless real estate properties, approximately 1,000 vacation rentals, more than 1000 long term rentals and 40 associations from Fairhope, Alabama to the Forgotten Coast of Florida. Owned and operated by two sets of brothers, Mike and Brad Shoults and Kevin and Kerry Veach, Southern is a family and community oriented Gulf Coast company. For more information about Go Southern and its family of companies, visit http://www.GoSouthern.com or call 800.879.0309.