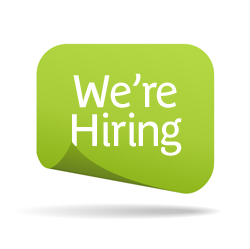 The company has experienced tremendous growth over the past years and it is time to add key personal to every area of our business.
Charlotte, NC (PRWEB) January 07, 2015
Spiroflow Systems, a worldwide leader and provider of powder handling and robotic automation solutions, is expanding their team.
"The company has experienced tremendous growth over the past years and it is time to add key personnel to every area of our business. We have important new products coming out of development for the powder handling industry and have launched a new company, Spiroflow Automation Solutions, Inc. (SASI) which leverages our 40 years of experience in the Controls and Automation fields. We are thrilled to reach this point of growth in the company and look forward to finding the right people that will complement our established team of professionals," said Spiroflow Systems VP of Sales and Marketing, Mathias Lee.
The company is currently hiring for the following positions:

Inside Sales Engineers
Mechanical Design Engineers
Senior Mechanical Design Engineers, Robotic Automation
Senior Controls Engineers, Robotic Automation
Control Systems Engineers, SASI
Senior Control Systems Engineers, SASI
Service Technicians
The company is also interested in interviewing potential new team members in all functional areas including but not limited to sales, operations, purchasing, production, finance and accounting. Ideal candidates will be proactive, thorough and enjoy working in a team environment.
For over 40 years, Spiroflow Systems has designed, engineered and manufactured its leading line of powder handling solutions. The company offers a wide range of standard and custom options for both small and large volume users. Products include bulk bag dischargers and bulk bag fillers, flexible screw, aero mechanical, tubular cable drag, tubular chain drag and pneumatic conveyors, auxiliary powder handling equipment, automatic packing, pick and place, case packing, carton loading, palletizing and robotic palletizing solutions.
Primary markets include the industrial, chemical, plastics, minerals, cement, food, dairy, snack food, confectionery, beverage, pet food, pharmaceutical, packaging, water treatment, environmental, waste, and recycling.
To learn more visit our website.