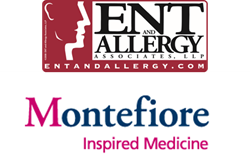 Customizing our procedure templates allows ENTA to stay current with the needs of our billing and compliance departments.
Tarrytown, NY (PRWEB) December 18, 2014
ENT and Allergy Associates (ENTA), the leading ear, nose, throat, allergy and audiology practice in the nation, today announced that it has integrated its NextGen Electronic Medical Records system with Montefiore Medical Center's to create a single button protocol that will help quickly and efficiently refer patients from ENTA to Montefiore. Developing a protocol that will allow seamless transitions of medical information was the next step for ENTA and Montefiore, who recently entered into a clinical affiliation to advance pediatric care.
The new partnership offers pediatric patients in the Bronx and Hudson Valley who need hospital care convenient and uninterrupted access to both their local ENTA doctor and to Montefiore. Patients in need of hospitalization will be transferred to Montefiore within 24 to 48 hours. Post hospital-stay, coordinated care teams will continue treatments and additional screenings. The new EMR single button protocol will enhance the referral process to better address patient needs and ensure medical records are instantly-and securely-transferred.
Over the last four months, ENTA has worked hard to upgrade its EMR system and prepare for ICD10 and "meaningful use" measures, proving it is using EMR technology appropriately in measurement thresholds that range from recording patient information as structured data to exchanging summary care records. In order to achieve this, ENTA has maintained some of its customized ENT/Allergy templates, mainly pertaining to procedures. These provide for a higher level of detail and enable better documentation of highly specialized procedures.
"Our affiliation with ENTA will provide a greater scope of services from a multidisciplinary team that can help meet the needs of pediatric patients, particularly those with unusual and complex conditions," said John Bent, M.D., director, Pediatric Otolaryngology – Head and Neck Surgery, Montefiore Medical Center. "The addition of this convenient EMR referral button creates instant access to patient information that is necessary to provide the best care possible."
The newly designed single button protocol allows ENTA physicians to submit a referral to one of Montefiore's doctors through an approved HIPAA compliant method of communication. Physicians at Montefiore will be able to instantly receive a patient's diagnosis, relevant images, chart notes and the clinical description of why they are being referred. This innovative method is on point with government endorsed efforts to ensure more effective and efficient communication between hospitals and community doctors, and results in more convenient and timely tertiary patient care.
"Customizing our procedure templates allows ENTA to stay current with the needs of our billing and compliance departments," said Richard Rosenberg, M.D., partner, ENTA's White Plains office and Chair of EMR Committee. "We have our own custom workflow that we have developed into our EMR that houses all of our charges in a patient specific holding tank to be reviewed before being sent out on a claim. This ensures that our patients are billed correctly and in a timely manner."
"EMR is a huge benefit for both local practitioners and hospital physicians, but we haven't stopped there. We have gone well beyond customizing our clinical enhancements, to also offer an integrated patient web portal, a dedicated Patient Rapid Response Center for booking appointments and a Phreesia check-in system in each of our 41 offices," said Robert Glazer, CEO, ENTA. "In totality, these moves have decreased our accounts receivables and increased our ability to collect co-pay deductibles. The revenue cycle management of our NextGen EMR system is now positioned to handle any challenges we may face in 2015."
To learn more about the benefits of ENT and Allergy Associates, or to book an appointment at the nearest New York or New Jersey location, please visit http://www.entandallergy.com or call 1-855-ENTA-DOC.
About ENT & Allergy Associates, LLP:
ENT and Allergy has over 160 physicians in 40+ office locations in Westchester, Putnam, Orange, Dutchess, Rockland, Nassau and Suffolk counties, New York City, Long Island and northern/central New Jersey. Each ENT and Allergy Associates clinical location provides access to a full complement of services, including General Adult and Pediatric ENT, Voice and Swallowing, Facial Plastics and Reconstructive Surgery, Disorders of the Inner Ear and Dizziness, Asthma, Clinical Immunology, Diagnostic Audiology, Hearing Aid dispensing, Sleep and CT Services. ENTA has a clinical alliance with The Mount Sinai Hospital for the treatment of diseases of the head and neck and esophageal cancer, a clinical alliance with the Montefiore Medical Center for the tertiary treatment of pediatric patients and a partnership with the American Cancer Society to educate and treat patients with smoking disorders and cancer. The Practice has also expanded its clinical capabilities to include advanced Immunodeficiency trials. Visit http://www.entandallergy.com for more information.
About Montefiore Health System:
Montefiore Health System is a premier academic health system and the University Hospital for Albert Einstein College of Medicine. Combining nationally-recognized clinical excellence with a population health perspective that focuses on the comprehensive needs of the communities it serves, Montefiore delivers coordinated, compassionate, science-driven care where, when and how patients need it most. Montefiore consists of seven hospitals and an extended care facility with a total of 2,455 beds, a School of Nursing, and state-of-the-art primary and specialty care provided through a network of more than 150 locations across the region, including the largest school health program in the nation and a home health program. The Children's Hospital at Montefiore is consistently named in U.S. News' "America's Best Children's Hospitals." Montefiore's partnership with Einstein advances clinical and translational research to accelerate the pace at which new discoveries become the treatments and therapies that benefit patients. The health system derives its inspiration for excellence from its patients and community, and continues to be on the frontlines of developing innovative approaches to care. For more information please visit http://www.montefiorehealthsystem.org. Follow us on Twitter; like us on Facebook; view us on YouTube.