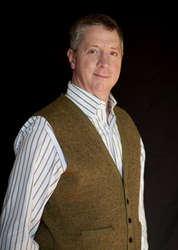 Aberdeen, MS (PRWEB) December 18, 2014
Dr. John W. Starr, Jr. of Golden Triangle Periodontal Center is pleased to announce that he now accepts patients from Aberdeen, MS for dental implants. Dr. Starr is looking forward to the opportunity to reach out to those in need from the Aberdeen area, since tooth loss can be a serious problem. In order to provide the best help possible to his patients, however, Dr. Starr wants to dispel preconceived notions that many have regarding dental implants. Contrary to what some believe, implants are not the same as the dentures of a generation ago. Also, implants have high success rates and last for many years, hopefully lasting the remainder of patients' lives.
Many people watch loved ones struggle with the old uncomfortable, removable dentures that were common for the previous generation. They hesitate to replace teeth out of fear that they will not be happy with replacements. Dental implants are different in nearly every way from the old-style dentures. Implants are permanent fixtures in the mouth that look and function like natural teeth. After healing is complete, they are painless and withstand the same biting and chewing forces that their other teeth do. Care for implants is simply the same brushing and flossing that patients already perform.
Another misconception is that dental implants are prone to failure. Actually, these replacements have high success rates that rank them among the most reliable dental procedures. Dr. Starr has the training, equipment and experience needed to properly place implants. Not only do implants enjoy initial success, but they are also known for lasting a long time. Unlike the traditional dentures, which had to be replaced every few years due to deteriorating fit, implants are paced with the intention that they will last the remainder of patients' lives. Those with missing teeth in Aberdeen, MS can feel confident that they will receive high quality when they obtain implants.
Anyone who wants to learn more about options for replacing missing teeth in Aberdeen, MS, is encouraged to contact Dr. Starr's office or visit his website. Dr. Starr keeps much patient education material on his website and he is always happy to answer individual questions.
About the Practice
Golden Triangle Periodontal Center is a periodontal practice offering personalized dental care to patients in the Golden Triangle and surrounding areas. Dr. John W. Starr received his B.S. in chemistry from Mississippi State University and then attended the University of Mississippi Dental School. He specialized in periodontics at the University of Alabama in Birmingham. Dr. Starr is part of one percent of dental professionals providing the LANAP® FDA cleared laser procedure for gum disease and periodontal treatment. To learn more about Golden Triangle Periodontal Center and the dental services visit their website at http://www.jwstarrdmd.com/ and call (662) 798-4103.