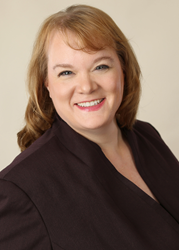 Ryn "The Guardian" Melberg has that nickname because of the work she does to guard the bottom line from poor processes, guard profits, guard against lack of rigor, and guard against ethical slip-ups.
Minneapolis, MN (PRWEB) December 18, 2014
Ryn Melberg, certified Scaled Agile Framework Trainer (SAFe), along with Lance Chang of Vinuity (http://www.vinuity.com), will conduct the "Leading SAFe (Scaled Agile Framework") ® training program on January 27 and 28, 2015 at the Marriott Courtyard in Eden Prarie, MN. Agile is an iterative and incremental part of managing the design and build activities for engineering, information technology, and new product or software development projects.
Agile is a proven form of project management that currently rules the world of software development. Melberg is one of only a very few women who are certified to train people in SAFe. "Agile is typically thought of as a software development methodology," she said. "It encourages leadership styles like mentoring, collaboration, and success rather than traditional styles of leadership like top down direction."
This two-day session will provide attendees with an understanding of how the principals and practices behind SAFe lead to quicker and better business solutions for people who may work in unrelated parts of any organization. The root of conflict in many organizations is often due to poor communication. Businesses of any size encounter conflict when the goals of one department do not coincide with those of their colleagues in other departments. Discovering ways to help eliminate some struggles in the workplace are only a part what attendees to the program will learn about SAFe.
Cooperation, Communication, Collaboration
With people working from remote locations, companies require more collaborative work and development styles. Time zones floors, walls, or artificial organizational boundaries may separate people who work on the same project. "SAFe fosters collaboration, cooperation, and communications across all stakeholder audiences to ultimately deliver a better product. This includes customer feedback, " Melberg said. "With more frequent contact between groups, there are fewer chances for a misunderstanding."
A Holistic Approach
Business development, marketing, or operations will discover a need that a software product could help meet. In the past, projects were handed off from marketers to programmers with little if any more follow up by either. "A lot of times, we think that only IT people are involved with software development. But there are business objectives associated with that software," Melberg explained. "Using the SAFe process there is more frequent contact between technical and business people. When different teams collaborate using SAFe, there are better outcomes for everyone."
Delivery of products that use the SAFe methodology reduce time to market by as much as 75%. "In the past, software project delivery was as long as 18 months and this was before the end user ever saw it," Melberg said. "But with SAFe delivery is reduced to as few as 1 to 4 months, depending on the project. This makes faster end user feedback possible, and reduces the overall cost of development. "
Space is limited and will go first come first serve. To register call, 314-497-4983.