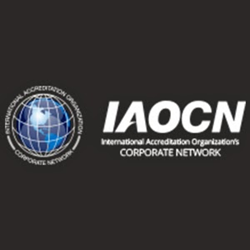 (PRWEB) December 20, 2014
After the USA, China is the second-largest overseas market for agriculture, fish, and forestry. In total, China exports nearly 17% of its agricultural products to the USA, with the volume of exports likely to increase in the near future. However, with a sharp rise in US buyers demanding Chinese products, the cases of fraud are also reported to have increased at a phenomenal rate. Last year alone, as many as 1,000 fraud cases were reported against Chinese suppliers. Such scams are cause for grave concern among US buyers, who are now seeking to conduct business only with accredited or verified Chinese suppliers. While there are numerous accreditation/verification bodies in China that carry out a complete audit of the suppliers that claim to have bona fide credentials, U.S. buyers prefer Chinese suppliers that are accredited by U.S.-based accreditation and verification bodies.
Eric Henry, General Secretary at the Global Trade Summit 2014, said: "We enjoy an unblemished reputation among the leading US-based accreditation bodies and are the foremost choice of suppliers in China. Well aware of the needs of American buyers, the U.S.-based accreditation bodies like ours conform to the international quality and accreditation standards. We believe the suppliers accredited by the U.S.-based accreditation bodies perform better in terms of procurement procedure, customer management."
In an interview, Jim Lee, the owner of Lanleeds International Garments (Beijing) Co., Ltd., highlighted the importance of international accreditation, saying: "It is only because of the growing concern from American and European buyers that the need for accreditation and certification has increased among U.S. suppliers. And, indeed, ever since I have become an American accredited certified supplier, I have noticed a huge change in the attitude of buyers towards my business. They are more approachable and more willing to do business".
Over the years, several American accreditation bodies have come to the fore, providing accreditation to suppliers, traders and manufacturers after a complete review of their manufacturing processes, shipment process and customer satisfaction ratio. Among such bodies, IAOCN has made its mark as the premium and highly preferred accreditation body because of its stringent audit process and wide acceptance of its accreditation standards amongst western buyers. Businesses that achieve IAOCN accreditation meet the standards for trust and strive to gain consumer trust and confidence through customer friendly business practices across the globe.
Christopher Lee, Customer Acquisition head of IAOCN at the Global Trade Summit 2014, said: "Over the years, we have accredited more than 5,000 companies in China, out of which 80% registered a whopping 75% increase in their trade market after acquiring IAOCN accreditation. IAOCN accreditation assures buyers the company follows globally accepted standards, policies and procedures in such diverse areas as management, production, service delivery and customer services. It also shows that the company is financially viable and has a large customer base across the globe."
Joining IAOCN can benefit an organization or business in a number of ways. IAOCN Accreditation remains the most reliable way for consumers to identify reliable businesses because it means the company has undergone a physical detailed visit process and is committed to a abide by a set of ethical standards for marketplace conduct. For more information about the IAOCN and its rating system, visit http://www.iaocn.org
About IAOCN Accreditation
IAOCN is a globally recognized quality assurance agency, working to improve quality assurance standards of companies involved in international import and export all over the world. Through its unique evaluation process, known as Points Profile System, IAOCN grants accreditation to corporations which include manufacturers, traders and service providers in over 180 countries. Suppliers prefer IAOCN's accreditation because it is a symbol of credibility and trust, while buyers opt for IAOCN to select the right suppliers for them. In addition to providing accreditation, IAOCN offers other services such as promotion of their accredited corporations via their promotion package and creation of presence for them through IAOCN's efficient international presence package.