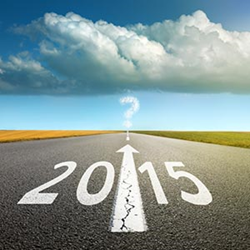 If you add the numerals in 2015, it comes out to an eight, which means we will see more creative solutions to counteract difficult human conditions.
Langhorne, PA (PRWEB) December 22, 2014
The good news is that in 2015 the world will be more prosperous; the bad news, that it will be more volatile. So say the seasoned Psychic Advisors of Psychic Source, the most trusted psychic service since 1989.
Starting with numerology predictions for 2015, the psychics all note that the numerals of 2015 add up to an eight, which, according to Psychic Sofia means "prosperity, harmony, more jobs, more diplomacy, and more globalization in the way we communicate and co-create." Psychic Karenna agrees that in 2015, "there will be increased prosperity and better distribution of wealth," but she adds that "by no means will it come even close to where it should be."
Moving from numerology to general 2015 predictions, the psychics are not entirely optimistic. "2015 will be more volatile in the areas of drastic weather events and environmental shifting," says Psychic Joseph. Psychic Paige agrees, saying, "there will be more climatic global events."
In addition to weather and geological events, the psychics predict several hotspots for conflict in 2015, none in the United States. Psychic Bonnie sees "small disasters all over the planet," including both group conflicts and weather events, but she adds that "all are contained" and the worst "will be averted."
So what can we look forward to in the year to come? It seems like some ups and downs are in store, but the psychics say that, on the up side, we will see more creative solutions to counteract the difficult human conditions that may arise. "Hold on to your hat!" suggests Psychic Karenna. Indeed, based on these 2015 predictions, it sounds like the year will be quite a ride!
*****
About Psychic Source:
Founded in 1989, Psychic Source is the nation's oldest and most respected psychic service. Psychic Source's advisors are experts in astrology, horoscopes, numerology, tarot cards, clairvoyant readings, and many other psychic disciplines. Psychic Source believes in its community of authentic Psychics and stands behind the authentic psychic readings they deliver to clients. Visit them online at http://www.psychicsource.com.
For more information, contact:
Maryanne Fiedler, Marketing Director
maryanne(at)psychicsource(dot)com
215-953-8568