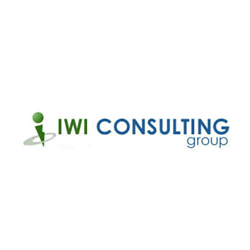 To ensure that all businesses have access to the tools they need for success, IWI Consulting Group is currently offering a free e-book entitled "Vendor Landscape: Mid-Market ERP."
Toronto, ON (PRWEB) December 19, 2014
Business growth is a major goal that business owners strive to achieve. How to go about achieving this growth can prove to be quite the challenge. Enterprise Resource Planning (ERP) involves a business management software that a company can use to collect, store, and interpret information from every business aspect such as planning, costs, marketing, and sales. Overall, this helps owners improve business operations, make better decisions, increase productivity, and serve customers better.
IWI Consulting Group is proud to provide software solutions to small-medium sized businesses throughout the Greater Toronto Area. They strive to assist Canadian businesses and nonprofits to adapt to the technology of Enterprise Resource Planning in order to create better efficiency and higher growth. IWI Consulting Group has a dedicated team of professionals that specialize in helping small-to-medium businesses select and adapt to ERP and IT services. The staff combines their expertise to provide clients with the cost-and-time saving solutions that will effectively increase the profits of any business. As a Sage business partner, the company supports the evaluation and implementation of ERP systems to ensure a high return on investment and a quick transition to new software.
To ensure that all businesses have access to the tools they need for success, IWI Consulting Group is currently offering a free e-book entitled "Vendor Landscape: Mid-Market ERP." The e-book entails Info-Tech reviewing the leading solutions and providing a step-by-step guide on evaluating how they can provide value in any business environment. The research will assist individuals in understanding the ERP market, evaluating ERP vendors and products for enterprise needs, and determining which products are the most appropriate for particular cases. The free guide contains 32 pages of supporting analysis and is guaranteed to provide businesses with up-to-date information on ERP software. It can be accessed and downloaded for free on the IWI Consulting Group website directly.
IWI Consulting Group works closely with the GTA community in order to provide effective business solutions. By offering this free e-book on useful information regarding Enterprise Resource Planning, they are providing small-to-medium business owners with the tools and data management they need. They are proud to be one of Toronto's leading consulting groups and are encouraging business owners to download their free guide.
Find out more information about IWI Consulting Group and their free e-book on Enterprise Resource Planning by visiting their website directly http://www.iwigroup.ca/click-to-proceed-to-this-resource/.