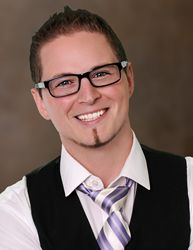 "Has the ability to reach a multitude of viewers using reactive technology..."
Johnstown, PA (PRWEB) January 12, 2015
Like many industries, including health supplements, home goods, and the motor vehicle industry that have adapted to the increasingly psychographic-based marketing, Gleason Technology set a new precedent in the compliance industry by launching their intuitive website design supporting a diverse compliance knowledgebase.
"Our new website design has the ability to reach a multitude of viewers using reactive web technology; a format that has the ability to interact at a high level with mobile, tablet, and desktop users," says Gleason's Marketing Director, Travis Lodolinski, the developer of the new website. "The site has the ability to combine innate features to interact with the user. Coupling this with video and order-taking abilities has given us the ability to better service our potential clientele and create awareness of our services by diversifying our inbound marketing strategies."
Future plans for growth include a number of advancements. Utilizing inbound strategies keystones this effort, preparing monthly releases to help educate and inform industry representatives on helpful topics that directly affect anyone who uses some sort of inspection process within their facility. Additionally, the site will highlight keynote presentations delivered by the team. "We want to educate (current and potential clients) at a high level, helping companies fulfill their inspection responsibilities," says President and CEO Rooney Gleason. "We look forward to setting the standard for the quality of knowledge and support that our clients receive, streamlining our processes to be as effective as possible."
Gleason Technology and their GleasonCCPi software, a single platform for ALL things inspected, services 16 countries worldwide. Check out our new website at http://www.GleasonTech.com and give your feedback in the comments section under the Gleason Report.