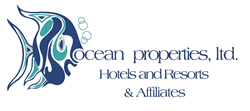 Portsmouth, NH (PRWEB) December 18, 2014
New England based Ocean Properties, Ltd. (OPL) has broken ground on the development of a brand-new Residence Inn in Bangor, Maine. The new 124-room, five story hotel is located on 45 Dutton Street in Bangor. The location will also feature a 150-seat restaurant called Timber Kitchen and Bar. The new hotel is located near the highway, casino, and waterfront concerts and is directly next to the Cross Insurance Center, which will make it a very busy and popular property.
Ocean Properties, Ltd. has a long standing history in Bangor and the state of Maine, where Tom Walsh started his company over 50 years ago. In the succeeding years, the Walsh family has developed and expanded its origins in Maine, operating several hotels with over 1,400 guestrooms in the state as well as golf courses, marinas, and whale watching tours. In addition to the Bangor Residence Inn, OPL is currently building an 86-room Residence Inn in Bath, Maine, currently scheduled to open in the fall of 2015.
"Even after tremendous success throughout North America, the heart of the Walsh family belongs to Maine, where it all started," said Peter Connell, an Ocean Properties, Ltd. Executive. "OPL is dedicated to creating more jobs in Maine. For this particular project in Bangor, OPL has already committed to using over 15 Maine-based companies for the development, design and construction of the project.
One of the most exciting features of the project is Timber Kitchen & Bar, a full service 150-seat restaurant, bar and lounge named to honor Bangor's rich history in the lumber industry. With its own entrance and street presence, Timber will offer both indoor and outdoor patio seating, a handcrafted bar and lounge area with a large communal table, a chef's table overlooking a wood burning oven and private rooms for parties and small gatherings.
The new restaurant will offer a "loose-tie" atmosphere encouraging guests to relax and unwind after a long day of either work or play. The décor will couple both texture and warmth from various timber "species" mixed with softer design elements for an overall inviting and energizing dining experience.
Residence Inn Bangor will be an all-suite hotel for long and short term stays. The first floor will house the hotel's lobby and reception, common areas and conference rooms. The hotel will also feature a large hearth room with buffet area, indoor pool and spa, fitness room, outdoor patio, meeting room, business center and guest laundry.
A hard-hat event is planned for early next year to unveil the project to media and local executives. For more information on this project, or to be invited to the event, please contact Peter Connell at Peter.Connell(at)oceanprop(dot)com
# # #
Ocean Properties, Ltd. & Affiliates
Ocean Properties, Ltd. & Affiliates (OPL) is one of the largest and most dynamic privately held hotel management and development companies in North America. With an award-winning portfolio of over 100 hotels and 17,000 guestrooms, the company operates major brands such as Marriott, Hilton, Starwood and Intercontinental, as well as several independent hotels and resorts. Each property benefits from a strong corporate culture and powerful economies of scale.
OPL operates hotels, restaurants, golf courses, spas, marinas, boating tours and commercial real estate. The company's success is built upon the core values of excellent customer service, meticulous product quality, fiscal responsibility and unequaled associate satisfaction and loyalty.
For more information about Ocean Properties, Ltd. visit http://www.oplhotels.com/.