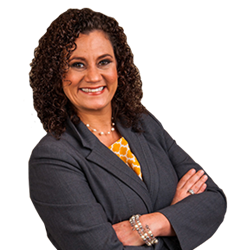 Houston, TX (PRWEB) December 19, 2014
Keystone Resources, a Heights-based brand, interactive and proposal studio has experienced a highly successful year. The woman-owned small business has been recognized for its creative talents, its culture and for its significant growth in recent years.
Keystone Resources is currently listed in the Houston Business Journal's list of Top Advertising Agencies; is on the Fast 100 List – as one of the fastest-growing companies in Houston and is ranked in the top 10 of Fastest Women-Owned Businesses by the HBJ. The organization has grown by nearly 100 percent in the years between 2011-2013 and is continuing its trajectory of growth, having hired three new employees in 2014.
Earlier this year, Keystone Resources was awarded its first package design project and subsequently received its first package design award. The hand-drawn logo, hand-made jute bags and material printed on recycled paper for Damselfly effectively complemented their mission of corporate social responsibility. Graphic Design USA (GDUSA) honored this project with a Package Design Award.
Keystone Resources received a second GDUSA award in 2014 for the design of ScoutsHonor.org. The American Web Design Award highlighted the easy user experience and custom MODX coding, which allows data to be easily imported, streamlining workflow for the Houston based, non-profit animal rescue shelter.
In August, Keystone Resources Founder and President, Julie Irvin, was inducted into the inaugural class of the Houston Apartment Association's 40 under 40. The title acknowledges individuals who are passionate about their community, their career and the multifamily industry in Houston.
Two of Keystone Resources employees received 15 seconds of fame in 002 Magazine. April Guzik, VP of Creative and Business Services Rep, Blair Doerge were featured in the People of Houston series.
In November, Keystone Resources was awarded prizes for being one of the Best and Brightest Companies to Work For in Houston and Nationally. The Best and Brightest organization identifies companies who are committed to excellence in their human resource and employee enrichment practices. This is evident through the many conferences Keystone Resources employees attend, advancing their skill sets. Recently, the VP of Interactive, Roger Sullivan attended the MODX Conference in the Netherlands earlier this year. A thought leader in the MODX Community, Sullivan spoke during a lighting talk during the interactive conference. The lighting talks gave members of the audience a chance to share their knowledge of MODX. Sullivan spoke about how Keystone Resources makes responsive retina images through the MODX platform.
###
About Keystone Resources
In 2002, Julie Irvin founded Keystone Resources on three philosophies – to be creative, dedicated and responsive. Keystone Resources is driven to be the most creative studio by providing exceptional design that generates revenue and creates lasting relationships with clients. Their responsive action and dedicated approach to each client's needs has given them boutique services with exceptional value. Visit KeystoneResources.com for more information.
Contact:
Iris Weeden
Iris(at)KeystoneResources(dot)com
713-874-0162