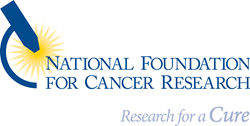 BETHESDA, MD (PRWEB) December 22, 2014
In an important possible development for cancer prevention research, NFCR-supported laboratory of scientist Paul Schimmel, Ph.D., of the Scripps Research Institute discovered the biological process by which resveratrol, the compound found in red wine and dark chocolate, provides health benefits.
While researchers have linked resveratrol with health benefits in mice, including extended lifespan, increased stamina, and prevention of cancer and diabetes, the precise mechanism by which it works is still controversial.
The newly discovered signaling pathways – a layer of biology that had been largely overlooked – further demonstrated how resveratrol chemically promotes health at the cellular level. Perhaps even more significant is that Dr. Schimmel found that even relatively small quantities of resveratrol is enough to trigger protective effects in an animal. That's up to a 10-to 1,000 times smaller quantity than previously thought effective. Thus, the higher doses used in prior work has effects that are layered over this more sensitive pathway revealed by the NFCR-funded work.
Dr. Schimmel's findings are opening up a new research avenue for cancer prevention. "We think there are a lot more naturally occurring amino-acid mimics out there that can have beneficial effects like this in people," says Dr. Schimmel. "We're working on that now." He is also looking for other molecules that can activate the newly identified pathway even more potently than resveratrol does.
"Dr. Schimmel is an outstanding scientist and a true pioneer in the field of cancer research, whom we have had the honor of supporting for over 20 years," said Franklin Salisbury, Jr., president of NFCR. "Over that time, his commitment to basic molecular research has been unwavering. Today we are seeing the fruits of that effort, in a true breakthrough for cancer prevention."
The discovery is reported in the advance online edition of Nature on December 22, 2014.