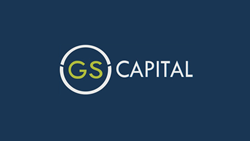 (PRWEB) December 22, 2014
The restaurant industry is projected to continue experiencing growth after five years of consecutive increases in sales and workforce participation. A stronger economy means increasing business opportunities for startups and SME expansion projects.
OGS Capital offers high-level, tailored business-planning solutions for national and international entrepreneurs investing in startups and SMEs that are ready for expansion. Client solutions are developed by a team of professional business consultants with experience across industries, including the restaurant industry. As the economy continues to strengthen, the restaurant industry, already exceeding $684 billion in annual sales according to the National Restaurant Association, is expected to continue growing. OGS Capital is announcing the addition of strategic services designed to assist new and existing restaurant business owners with SME restaurant business planning and restaurant business plan development.
The restaurant industry is highly competitive, meaning business owners must be able to define a strong and unique brand to achieve market success. Brand development begins with the restaurant business plan. The business plan provides the in-depth assessment of the potential for business success and is a critical document that supports capital requests. Business owners turn to OGS consultants because they have the right mix of business acumen, operational experience, strategic decision-making capabilities, and financial knowledge. When a consulting team, headed by a specialized project manager, is assembled the restaurant entrepreneur begins immediately working with business leaders who have earned solid reputations for developing and implementing best practices in: Mission Statement and Executive Summary development that captures and keeps the attention of potential investors, critical to landing funding; Cutting-edge strategy development and analysis oriented to the particular type of restaurant; In-depth, customized, real-time market research using restaurant industry-specific databases; Identification of emerging consumer, workforce, and technology trends for the restaurant industry as a whole and the relevant industry segment;Financial statements that accurately reflect the business plan content; Producing a one-of-a-kind business plan.
Recognizing the complexities of starting a restaurant business, OGS Capital has expanded its list of services so that business owners can get the exact help needed to see the restaurant startup or expansion become a reality. Additional consulting services are available for the development of business proposals, compensation plans, financial modeling and projections, business valuation, and strategic marketing plans. "OGS Capital consultants are only top quality professionals who gained their experience with companies like Ernst & Young, Deloitte, KPMG, Boston Consulting Group, PricewaterhouseCoopers, and McKinsey," says Alex Silensky, Founder and CEO of OGS Capital.
The restaurant industry is changing as the market adapts to a multigenerational market. While Baby Boomers and senior citizens enjoy traditional dining experiences, Millennials and Generation X populations are interested in food exploration, convenience, and new theme and service concepts. Arising from this mix of generational interests are interesting restaurant concepts like premium fast-food, blended ethnic menus, and gourmet food trucks. As the economy continues to recover, market research indicates there is consumer pent-up demand. That demand will have enormous influence on the next generation of restaurants, creating business opportunities with equally enormous opportunities for success.
OGS Capital has industry-leading experience in developing business plans, and that includes the restaurant, and food and beverage industries. Consulting teams bring real-world analytical and operational experience to each project to ensure the final business plan is high quality, professional, and unique. No templates are used. Since 2006, OGS Capital has written over 4,000 business plans and close to 200 plans were specific to the restaurant industry. Offices located in the United States, the United Kingdom, and Australia have served clients from more than 30 countries.
For more information or to submit an online contact form, please visit https://www.ogscapital.com/.