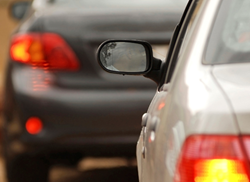 LINCOLN, R.I. (PRWEB) December 19, 2014
The holiday season is the perfect time to reconnect with family and friends. However, Amica Insurance reminds everyone to celebrate responsibly and be alert for motorists who may be under the influence of alcohol or drugs.
Mothers Against Drunk Driving (MADD) reports that someone is killed by a drunk driver every 40 minutes. But alcohol isn't the only problem. Drugs, even those prescribed by a physician, can impair a driver's judgment and driving ability. That's why, as part of National Impaired Driving Prevention Month, Amica and MADD are sharing the following signs that a driver may be impaired:

Quick acceleration or deceleration
Erratic breaking
Driving with headlights off at night
Drifting in and out of lanes
Swerving
Slow response to traffic signals
Signaling that is inconsistent with actions, like a left turn with the flashing of a right directional light
If you see someone who appears to be impaired, take down the license plate number, make, model and color of the vehicle. Pull over to a safe area and call 911 to give the police an exact location and direction that the car is headed.
About Amica Insurance
Amica Mutual Insurance Co., the nation's oldest mutual insurer of automobiles, was founded in 1907. The company, based in Lincoln, Rhode Island, is a national writer of auto, home, marine and umbrella insurance. Life coverage is available through Amica Life Insurance Company, a wholly owned subsidiary. Amica employs more than 3,300 people in 44 offices across the country. For more information, visit Amica.com.
CONTACT: Vince Burks, Corporate Communications, 50 Amica Way, Lincoln, RI 02865-1155, 800-652-6422, ext. 24563
Twitter: Amica
Facebook: Amica Mutual Insurance Co.