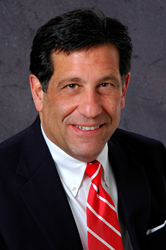 Beverly Hills, MI (PRWEB) December 22, 2014
Beverly Hills, Mich. - The Road Commission for Oakland County (RCOC) has served the road needs of Oakland County for over 100 years, making Oakland County roads among the safest in the world for its size and population. The RCOC maintains more than 2,700 miles of country roads, over 230 miles of state highways and 1,500 county, city and traffic signals in Oakland County. Today, Oakland County's fatality rate is less than half the state or national rates.
Gregory Jamian, Chairman for the RCOC, is keeping Oakland County and its residents up to date on successes for 2014 and objectives for 2015 by providing the end of the year Chairman's Report. For more information about a road project or current news, visit http://www.rcocweb.org.