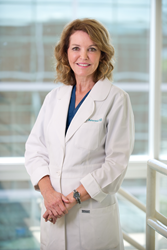 It takes a skilled dermatologist to precisely tailor a treatment so that the end result is both beautiful and natural.
San Diego, CA (PRWEB) December 23, 2014
A recent study performed by Allergan as part of its "This is Me" campaign found that most women 50 and over prefer a more natural appearance, as opposed to extreme smoothing of the face. Rather than wanting to look decades younger, these women only wanted to smooth especially deep or noticeable wrinkles, taking perhaps a few years off their appearance rather than ten. Expert dermatologist Dr. Kimberly Butterwick of Cosmetic Laser Dermatology in San Diego comments on these results.
"We've seen a recent trend in that women 50 and older don't necessarily want to look years younger than their actual age," explained Dr. Butterwick. "Instead, these women want to look how they feel on the inside, which often means softening some wrinkles but not completely smoothing out the face. Natural is key; looking refreshed rather than looking unnaturally young."
Visiting a dermatologist for dermal fillers, Botox, or laser treatments can refresh and rejuvenate without changing too much of the face. The problem with surgical facelifts is often that the end result is too obvious, broadcasting to everyone that "work" has been done. Nowadays, rather than such a dramatic change, women prefer a subtler result.
"It takes a skilled dermatologist to precisely tailor a treatment so that the end result is both beautiful and natural," said Dr. Butterwick. "Any cosmetic treatment requires an individual plan; there's no such thing as a one-size-fits-all treatment. We pride ourselves on our ability to customize treatments fully in order to get patients the result that they want."
Noninvasive treatments can work extremely well in the hands of a skilled dermatologist to achieve rejuvenated, glowing skin that looks as though it could conceivably be the result of a lifestyle change or restful vacation. Instead of a sudden, dramatic surgical change, it's a subtle refresher.
"Aging well is slowly taking the place of anti-aging," said Dr. Butterwick. "While many people, both men and women, do want to pass for much younger, it is becoming more and more common to want subtle changes that preserve a person's essence without doing anything too dramatic. We offer a comprehensive skin renewal treatment called a "liquid facelift," in which a combination of different noninvasive treatments can be used for a completely customized, full face revitalization that can take years off the appearance while still retaining a natural look."
Kimberly J. Butterwick, MD, is a world-renowned skincare specialist and board certified dermatologist in San Diego. In practice for over 20 years, Dr. Butterwick has made a name for herself as an 'expert injector" and is a current member of advisory boards for Allergan, Merz and Galderma, the makers of top dermal fillers Juvederm, Restylane and Sculptra,. Aside from her unique and specialized knowledge of injectables, Dr. Butterwick is considered a leading authority on laser treatments, liposculpture and minimally invasive body contouring procedures.