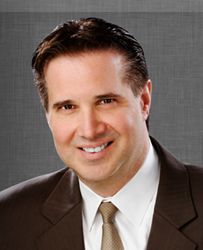 Lasso Injury Law wishes you a happy holiday season. With attention paid to safety, the season can be a festive and enjoyable one for people of all ages.
Las Vegas, NV (PRWEB) December 20, 2014
"The most important reminder I can offer is to never drink and drive," Attorney Al Lasso of Lasso Injury Law says. "Of course no one should ever drink and drive but, at this time of year, too many people forget. Plan to take a taxi, stay in a hotel near your destination, make sure to have a designated driver...do something to assure you won't drive drunk. There is no excuse for drunk driving. It can lead to such tragedy and it can be avoided so easily." Additionally, Lasso offers the following safety suggestions for the holiday season. These suggestions are based upon his legal experience and observations of common injuries that occur this time of year when family and friends visit each others' homes.
"On visits to other people's homes, be particularly aware of where your children are especially if there is a dog on the property," Lasso says. "Even if the dog has been around children before, dogs can be extremely unpredictable. In an instant, an animal can transform from a household pet into a terrible danger. Dog bites and attacks can lead to serious pain and suffering and the need for significant compensation for medical bills and other costs."
As an experienced personal injury attorney who handles dog-bite litigation, Lasso has seen examples of children who have lost eyes, had their jaws broken, lost fingers and who have been permanently disfigured as the result of a family dog that got out of control. "The host of the party may believe their dog is perfectly friendly but unfamiliar people, especially children, may make the dog nervous. The dog's owner is responsible for the safety of their guests. If they fail to control or isolate their dog and it hurts someone, the dog owner must be held accountable."
Another reminder Lasso offers is to make sure that very young children are monitored closely around Christmas trees. "The bulbs, electrical lights and other ornaments can attract toddlers and many of these decorations are made of glass or other dangerous materials. If a kid ingests a piece of glass, a trip to the emergency room may be an unfortunate part of their holiday. Kids can also topple trees and injure themselves by tugging on lights or ornaments. Keep a close eye on kids around the Christmas tree."
Another suggestion Lasso offers is related to the types of toys that many children are likely to receive this year. "Ride-on toys such as scooters, bikes and skateboards make great gifts but a helmet and pads should accompany those kinds of gifts. The risk of head trauma, broken bones and other injuries can be significantly reduced with safety gear. Of course accidents can still happen but making safety a priority can really cut down on the risks."
Lasso Injury Law wishes you a happy holiday season. With attention paid to safety, the season can be a festive and enjoyable one for people of all ages.