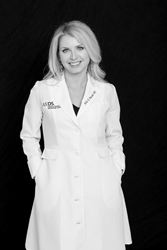 It's important to keep in mind during our holiday festivities, that diet, behavioral and beauty regimen changes can negatively manifest themselves on the skin.
New York, NY (PRWEB) December 19, 2014
The holiday season is all about sparkle, champagne and family gatherings. To ensure your skin stays "gleaming" for all your holiday events, there are a few tips to keep in mind. "During the holiday season, we are in 'go go go' mode. We run on minimal sleep, eat some naughty foods and definitely have our extra share of champagne," says Dr. Julie Russak, a Board-Certified Dermatologist and Assistant Clinical Professor at Mount Sinai Medical Center in New York City. "From mid November to the first week of January, we can really do some damage to our skin. It's important to keep in mind during our holiday festivities, that diet, behavioral and beauty regimen changes can negatively manifest themselves on the skin. " Dr. Russak reveals the top 3 skincare saving tips to follow during your hectic holiday season.
1) Sleep, sleep, sleep!
Yes, stay up for the ball to drop, but try to catch at least 8 hours of sleep every night. "Sleep is when our body goes into repair mode. It's when our body repairs damaged cells and re-energizes the body." Not only will this help you look refreshed, it will also help curb your appetite. "Sleep and metabolism are controlled by the same area of the brain," says Dr. Russak. "When you are tired, certain hormones rise in your blood, and those same hormones control appetite."
2) Stay hydrated…with water.
"Staying hydrated internally and externally is key all year round," says Dr. Russak. "Alcoholic beverage intake will inevitably rise during the holiday months, but always try to compensate with watching your water consumption." Water is needed to transport all the nutrients, hormones and even wastes through our bodies, so it's important to avoid dehydration. Staying hydrated keeps your memory sharp, your mood stable and brings moisture to your skin, resulting in supple, plump skin. This will also help minimize dark under-eye circles, which become more pronounced when dehydrated and sleep deprived. "To ensure the skin is hydrated topically, choose a moisturizer or serum with Hylauronic Acid," says Dr. Russak. "This little molecule is pretty powerful. Hyaluronic Acid is a naturally derived ingredient that can hold up to 1000 times its weight in water. It is very light and is most commonly found in serums, but is also becoming more widely used in creams and lotions." Dr. Russak's personal favorite, SkinCeuticals B5 Gel- a moisture-enhancing gel enriched with vitamin B5 and Hylauronic Acid.
3) Don't experiment with a new, aggressive beauty treatment.
You are attending work dinners; family gatherings, going on vacation etc. and you want to look your best. We completely understand, however this is not the time to experiment with something completely new! "Many of my patients request what they can do for an instant refresher with no downtime," says Dr. Russak. "I will always suggest a treatment that has immediate gratification, with no downtime, such as a light chemical peel, deep-cleansing facial or dermal fillers to instantly restore volume. I steer clear of more aggressive options, such as certain laser treatments or anything that may affect their plans."
About Julie E. Russak, M.D.
Julie E. Russak, M.D., FAAD., is a Board Certified Dermatologist, Fellow of the American Academy of Dermatology and founder of Russak Dermatology Clinic. Dr. Russak has received numerous honors and recognition of her clinical excellence, including being selected as a "New York Super Doctor" by The New York Times. Dr. Russak currently serves as Faculty at Mount Sinai Hospital, where she teaches Dermatology Residents and Medical Students. Dr. Russak completed her Residency Training in Dermatology at the Dartmouth Hitchcock Medical Center, where she was appointed to serve as Chief Resident. Dr. Russak continued to expand her extensive research by completing an Oncology Melanoma Fellowship with world-renowned Melanoma expert, Dr. Darrell Rigel. March 2013, she founded her private practice, Russak Dermatology Clinic, in midtown Manhattan to fulfill her goal of providing comprehensive medical and cosmetic skin care to her patients.