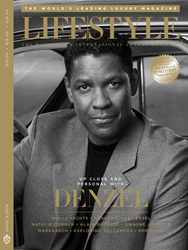 Palm Beach, Florida (PRWEB) December 19, 2014
The recent cyber-attack on Sony Pictures that has been dominating the media has already raised flags about racism within the company, and this week it found its newest target.
The Independent revealed yesterday (12/18/2014) portions of email correspondence between an unnamed Sony producer that stated two-time Academy Award winner, Denzel Washington isn't a "home run" in the international markets because, "the international motion picture audience is racist – in general pictures with an African American lead don't play well overseas," The article went on to say that, "Despite [The Equalizer] grossing $191 million in cinemas globally, with just under half of all ticket sales coming from outside the US, the leaked emails argued that overseas [profits] were not good enough because of Washington's race."
The claim that the film's lower than normal gross sales were due to the racism of the international audience was met with disdain and outrage. Roxanna Cella, publisher of LIFE|STYLE magazine who has been interviewing Celebrities for television and print for over a decade, had a different point of view on things. After interviewing Mr. Washington, "I felt the international readership of our magazine would find the article not only enlightening," Cella says, "but would also allow Denzel's fans a glimpse into a personal side not many people would get a chance to see."
LIFE|STYLE magazine featured Denzel Washington on the cover of its first international issue that is distributed and disseminated in over seventy countries worldwide and translated into multiple languages. LIFE|STYLE "The Palm Beach International Luxury Dossier" magazine's cover story featured an in depth interview highlighting the actor's career, international charity work, and more.
Cella went on to champion her acclaim for the actor, saying: "Having interviewed him personally, I can strongly say that I admire his work, his commitment to his family, and the seriousness and professionalism he brings to his craft. Denzel is one of the most loved American actors, film directors and film producers of our time…and I know the rest of the world would agree."
To watch the interview with Denzel Washington (and Director of The Equalizer, Antoine Fuqua) go to http://roxworld.tv/roxworld-interview-with-denzel-washington-and-antoine-fuqua-for-the-euqalizer/
Contact: Jason Fenescey
Phone: 561-776-0277 ext. 222
Email: jason(at)roxworld(dot)tv