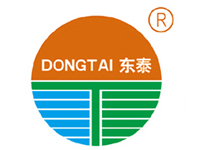 Zhengzhou, China (PRWEB) December 19, 2014
On December 12, 2014, momo35.com held a promotional campaign for various kinds of abrasive products. A large number of abrasive companies took the great opportunity and made huge profits. Meanwhile, plenty of suppliers also benefited by purchasing the abrasive products they needed at a reasonable and cost effective price.
Dongtai Abrasives Co., Ltd., a Gold Member of iAbrasive.com, also played an active part. The company reveals that on the first day of the promotion campaign, they received calls for ordering products. So far, Dongtai Abrasives has delivered 800 pieces of goods due to the popularity of the promotion campaign.
Dongtai Abrasives is an expert in all types of flap discs. During the promotional campaign, Dongtai Abrasives displayed two types of its featured products – abrasive cloth flap discs with plastic substrate and abrasive cloth flap discs with fiber backing. Both regular customers and new customers placed orders for Dongtai's products. Dontai Abrasives has received many orders during the promotional campaign, due to the facts that Dongtai's prices are reasonable and the quality of its products is superior.
About Dongtai Abrasives
Located in Linyi, Shandong Province, Dongtai Abrasives Co., Ltd. was established in 2003 with 60,000㎡ working space and 260 staff. The company specializes in flap discs with sizes 4'', 4.5'', 6'', and 7'', made of refined aluminum oxide or zirconia as well as emery cloth distribution. Due to the long-term cooperation with excellent material suppliers, such as VSM, Sanling, and King Cattle, Dongtai's products enjoy good reputation both in China and abroad. Dongtai has imported another 6 sets automatic machines, and there will be 20 sets in total to be put into production, which will not only improve the quantity, but also make sure the quality is up to standard.
Author: Liwei Chu
Copyright: iAbrasive.com--Abrasives & Diamond Tools Market