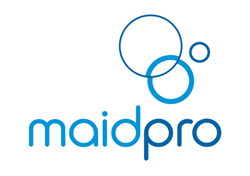 Boston, Ma (PRWEB) December 19, 2014
MaidPro cleaning franchise has, once again, been named in Franchise Business Review's special Veteran's & Franchising Report, which lists the 100 best franchise opportunities for military veterans based on comprehensive satisfaction scores among franchise business owners with military service in their past experience.
The FBR report reflects the 100 franchise companies earning the highest overall ranks based on input on satisfaction across a broad variety of measures from more than 3,500 military veteran franchisees across some 350 leading franchise companies. "One of the best ways to know if a franchise opportunity is really as good as it appears is to look at its third-party franchisee satisfaction data," says FBR Editorial Director Molly Rowe. "[Ours] is the only report in the industry that highlights the best franchises for vets based on actual franchisee feedback."
FBR notes that, according to data from the U.S. Small Business Administration (SBA), military veterans are 45 percent more likely to 'take the plunge into entrepreneurship' compared to people with no active military duty experience. But, while hundreds of franchisors offer incentives and discounts to veterans, FBR warns that, "Not all are a good fit for vets," and urges all to conduct thorough due diligence – including research into the overall satisfaction of existing franchise owners, prior to signing any long-term agreements.
"An interesting statistic in this year's Veterans & Franchising report," observes MaidPro VP of Planning and Development Chuck Lynch, "is that military veterans are most satisfied with their franchise brands in three areas: marketing and promotional programs, effective use of technology and training and support programs. These are all areas where MaidPro cleaning franchise focuses a great deal of R& D and investment. Our repeat placements in FBR's Top 100 franchises for veteran's list helps to validate that those investments are paying off and that we truly excel and differentiate ourselves from other franchisors in these areas. Military veterans typically come to the table with many – but not all - of the skills they need to be successful as independent business owner/operators. We are happy to be complementing our veterans' skills sets in so many positive ways and to make it easy and attractive for military veterans to join our MaidPro family."
Valued at some $15,000, MaidPro's special offer for veteran franchising candidates is designed for affordability. The package includes:

A $3,000 discount from MaidPro's initial franchising fee.
A $100 invoice credit each month for the life of the ten-year franchise agreement.
Direct financing or financing assistance to enable military veterans to start their own MaidPro businesses with virtually zero cash paid up front.
To learn more about MaidPro franchise opportunities, visit: maidprofranchise.com/
ABOUT MAIDPRO
MaidPro is a Boston-based franchisor of housecleaning services with over 170 offices in 33 states, the District of Columbia and Canada. The company, which began franchising in 1997, takes pride in its strong owner community, cutting-edge technology and creative marketing. It has been honored with the Franchise Business Review's Four-Star Rating and Franchise 50 awards every year from 2006 to 2014 for owner satisfaction. MaidPro was named one of the Top 50 Franchises for Minorities by USA Today's Franchising Today. MaidPro is also a proud member of the International Franchise Association and the New England Franchise Association. The company can be found online at maidpro.com. Details of the company's commitment to the environment can be found at maidpro.com/green. For more information about MaidPro's charitable foundation, MaidPro Cares, visit maidprocares.com.
###
Contact:
Jen Doyle
Director of Franchise Marketing
617-742-8787 x7204
jen(at)maidpro(dot)com