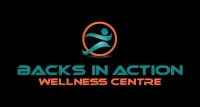 There are tremendous benefits to be achieved through regular RMT
Vancouver, BC (PRWEB) December 29, 2014
Backs in Action Wellness Center in Vancouver, BC has recently announced that their clinic offering Registered Massage Therapy on Commercial Drive will now provide a list of massage techniques used by these professionals at http://backsinaction.ca/massage/massage-techniques/. RMT has proven to be extremely helpful for patients suffering from a multitude of physical problems, such as chronic pain, muscular discomfort, mental stress and injuries. However, with increased training and more scientifically advanced massage techniques, RMT on Commercial Drive has evolved into a much more effective form of treatment.
A company representative talks about RMT on Commercial drive in the following words: "On your first visit, there will be a brief verbal assessment followed by a hands-on assessment. The therapist will perform a customized massage treatment session based on your goals. He will then perform a reassessment asking for your feedback about the session. The registered massage therapist will also give you some exercises to supplement your treatment. Then you and the therapist will come up with a customized treatment plan."
There are tremendous benefits to be achieved through regular RMT, including whole body relaxation, loosening of tight muscles, relief of tired and aching muscles, increased flexibility and range of motion, diminished chronic pain, calming of the nervous system, lowered blood pressure, lowered heart rate, enhanced skin tone, assisted recovery from injuries and illness, strengthened immune system, reduced tension headaches, reduced mental stress, improved concentration, promotion of restful sleep and mental relaxation aid.
About Backs in Action
Backs in Action is a Vancouver Chiropractor that provides a wide range of services for its clients, which are all focused on helping to relieve pain and encourage a balanced and enjoyable life. The team at Backs in Action consists of passionate and committed individuals, who are all highly skilled in their areas of expertise. Backs in Action is located in Suite #203 at 1750 East 10th Avenue, in Vancouver, British Columbia. For more information call 604-876-9977 or visit the website http://backsinaction.ca.