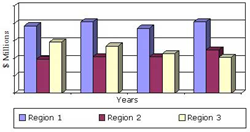 (PRWEB) December 19, 2014
Wellesley, Mass., December 19, 2014 – BCC Research (http://www.bccresearch.com) reveals in its new report, Cancer Vaccines: Technologies and Global Markets, the global market for cancer vaccines is expected to grow to $4.3 billion by 2019, with a five-year compound annual growth rate (CAGR) of 1.3%. Technological advancements, new product launches, and unmet treatment needs are predicted to drive consistent growth in this market for the foreseeable future.
Widely recognized as one of the most profitable areas of drug development, cancer vaccines are attracting increasing attention as funding for other areas of therapeutic research and development dry up. Moreover, cancer vaccines, which are given to a healthy person to protect against cancer-causing viruses, are seen as feasible options for treating a number of cancers that presently do not have effective treatments.
The market for cancer vaccines is broadly categorized into therapeutic cancer vaccines and prophylactic cancer vaccines. Therapeutic vaccines are intended to treat existing cancer while prophylactic or preventive vaccines are used to impede cancer from developing in healthy people.
The United States market, far and away the largest regional segment, is anticipated to reach $2 billion in 2019, registering a steady CAGR of 1.9%. Meanwhile, Europe, which was valued at just $1 billion in 2013, is expected to grow to more than $1.2 billion and register a healthy 3.5% CAGR. Advancement in both regions is connected to improving access to healthcare and a developing R&D funding environment.
However, the emerging market, which comprises India, China, and Japan, is expected to decline from more than $1.3 billion in 2013 to $1 billion by the end of 2019 and register a dismal CAGR of -2%. Suspension of the recommendation for the use of Human Papilloma Virus (HPV) vaccines in Japan is the major factor restricting sales in this region.
"Approval of Provenge, a prostate cancer vaccine developed by Dendreon Corporation in April 2010, has provided a boost to cancer vaccine research," said BCC Research pharmaceutical analyst Shalini Shahani Dewan. "Though the market is witnessing moderate growth, there is huge prospect in the field of cancer vaccine research due to highly unmet needs in therapeutics. Increasingly, companies are seeing opportunities to address the dearth of treatment options in this market. As result, many new players are poised to enter in the field of cancer prevention and treatment."
Cancer Vaccines: Technologies and Global Markets provides an overview of the global cancer vaccine market and related technologies. It includes analyses of global market trends, with data from 2013, estimates for 2014, and projections of CAGRs through 2019.
Editors and reporters who wish to speak with the analyst should contact Steven Cumming at steven(dot)cumming(at)bccresearch(dot)com.
About BCC Research
BCC Research publishes market research reports that make organizations worldwide more profitable with intelligence that drives smart business decisions. These reports cover today's major industrial and technology sectors, including emerging markets. For more than 40 years we've helped customers identify new market opportunities with accurate and reliable data and insight, including market sizing, forecasting, industry overviews, and identification of significant trends and key market participants. We partner with analysts who are experts in specific areas of industry and technology, providing unbiased measurements and assessments of global markets. Recently selected as the world's greatest market research company, BCC Research is a unit of Eli Global, LLC. Visit our website at http://www.bccresearch.com. Contact us: (+1) 781-489-7301 (U.S. Eastern Time), or email information(at)bccresearch(dot)com.