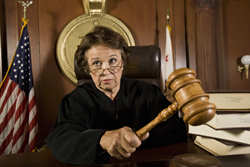 Detroit, Michigan (PRWEB) December 26, 2014
The December 12, 2014 New York Times article, "Preparing for Immigration Reform and Warning of Potential Fraud," highlights new concerns over fraud in the wake of President Obama's November 2014 Immigration reform. Federal officials and state Attorney General's are warning the public about con artists using the notary public title to provide unauthorized legal services. In Latin America, "notario publicos" often provide legal advice whereas in the United States, a notary public can only act as an official witness for signing important legal documentation. This difference understandably confuses aspiring citizens seeking qualified legal counsel. But regardless of the language spoken, people often make these 5 mistakes before hiring an attorney:
1. They rely on the legal advice of non-attorneys. Whatever the motivation, acting on legal advice from non- attorneys such as well meaning real estate agent, a business executive, neighbor or cousin is asking for trouble. It's tempting to rely on information lifted off the internet or try to compare fact patterns, but only licensed attorneys can provide legal opinions. The only thing worse than acting on legal advice of a non -attorney is taking advice from an adversary's attorney without the benefit of one's own counsel.
2. They base their hiring decision upon price. The most expensive attorney is not necessarily the best, just as an attorney collecting $99 down for a case is not indicative of a poor practitioner. Instead focus on an attorney's experience. An experienced attorney can save a client thousands over the life of a case, or quickly put a matter to rest and prevent a problem from spiraling out of control. Unfortunately, there is no litmus test for price and positive outcome. Be practical. Balance the old adage "you get what you pay for" with an attorney's demonstrated skill set.
3. They fail to understand that attorneys, like doctors, have practice specialties. In fact the American Bar Association recognizes over 20 unique areas of law which are then broken down into 260 sub areas of practice. A real estate attorney will not likely practice personal injury law, the same way as a neurologist will not administer a colonoscopy. Find an attorney who does more than "dabble" in the practice area that addresses your matter.
4. They have "fact hope-ium." Hiring an attorney will not magically change the facts that created the need for the attorney in the first place. True, attorneys are trained to argue both sides of an issue, but if the facts fail to support a winning case, don't expect the attorney to generate more favorable facts. Expect the attorney to reduce one's legal exposure through skilled negotiation instead.
5. They're driven by principle alone. Placing one's principle above cost considerations can prove, well, costly. Unless one has very deep pockets to pursue a legal action, know that an estimated 85% to 90% of all litigation is settled before going to trial. Discuss possibilities of settlement with your legal adviser. It's often said that a good settlement requires that all parties walk away a bit unhappy - but with their wallets still intact. One side note: some principled - driven clients can make attorneys very happy.
About the Author: Since 1990, attorney David Soble has been responsible for billion of dollars in real estate and finance matters representing the legal needs of both businesses and consumers alike.
Disclaimer: You should not rely or act upon the contents of this article without seeking advice from your own attorney.