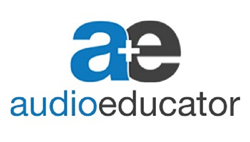 At the highest level, it's all about prevention, whether FSMA or GFSI, but the devil is in the details - Jennifer McEntire, The Acheson Group
Durham, NC (PRWEB) January 06, 2015
AudioEducator, the nation's top training provider for healthcare, pharma and food safety professionals, has launched a newsletter, Food Safety Compliance Report, exclusively for food safety professionals. Each month, it will cover useful updates and play-by-play guidance on important topics such as the Food Safety Modernization Act (FSMA), changing labeling requirements, risk management, recall preparedness, hazard analysis and critical control points (HACCP) compliance, and more!
Food Safety Regulation News and Analysis
Food safety regulations are becoming more stringent across the board. Staying abreast of the latest regulations and effectively interpreting the legalese takes hours of sweat and toil. Coping up with the prerequisites in a compliant manner is a challenge every food safety professional is facing. Also, there seems to be a gap of accurate and reliable information on food safety compliance. This is where the Food Safety Compliance Report comes in to fill the information gap and help food safety professionals achieve compliance and avoid fines, penalties and legal pitfalls.
For instance, the FSMA Preventive Controls for Human Food proposed rule requires food industry firms to establish "written plans that identify hazards, specify the steps that will be put in place to minimize or prevent those hazards, identify monitoring procedures and record monitoring results, and specify what actions will be taken to correct problems that arise," says the FDA*.
Industry veteran Jennifer McEntire, Ph.D., who is the vice president and Chief Science Officer with the Acheson Group in Frankfort, Ill, says "Preventive controls rules will cover almost all FDA-regulated foods. Exemptions include juice and seafood (because they are already required to have HACCP plans) and hazards addressed in Low-Acid Canned Foods (LACF) regulations." Jennifer McEntire is one of the many industry veterans, who shares her knowledge and experience through the Food Safety Compliance Report.
Food Safety Insights and Best Practices from Top-Industry Veterans
AudioEducator has some of the biggest names in the food safety industry contributing for Food Safety Compliance Report. Dr. Jennifer McEntire, Dr. John Ryan, Anne Sherod are the few names one can look up to for expert advice, tips and strategies. Hot and authoritative content from an experienced editorial team combined with expert reviews & analyses, is what places Food Safety Compliance Report at par with the best information and guidance providers in the industry.
AudioEducator's Food Safety Compliance Report is a complete guide to help food safety professionals cope up with ever changing regulatory challenges; prepare for audits and inspections; avoid missteps that could lead to compliance breaches; protect brand reputation; and more!
For more information, check http://www.audioeducator.com/food-safety/food-safety-news-letter.html
About AudioEducator
AudioEducator, the country's leading source of business-enhancing information, has been providing knowledge and training to healthcare, pharma and food safety professionals for more than a decade. With an esteemed panel of industry experts, the company helps professionals get information, interpretation and analyses directly from the veterans. As a training and education company, AudioEducator's training formats include newsletters, reports, audio conferences, webinars, transcripts and DVDs – on a wide array of healthcare, pharma and food safety topics like medical coding, billing, HIPAA compliance, FDA compliance, and more.
For more information, check http://www.audioeducator.com/
We have enabled a special discount of 10%. Use coupon code SAVE10 to get your discount, Applicable on all purchases. For further query you can call our customer support as mention below.
------------------------------------------------------------------------------------------------------------
Sources: http://www.fda.gov/Food/GuidanceRegulation/FSMA/ucm334114.htm