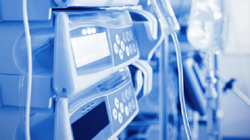 PartnerTech has a long history of partnering with medical device manufacturers and we're looking forward to growing our business even further with this additional certification
Atlanta, Georgia (PRWEB) December 22, 2014
The MedTech industry is gearing up for new growth and PartnerTech Inc, a wholly owned subsidiary of PartnerTech AB of Sweden, is prepared to facilitate the manufacturing expansion in the U.S. having recently achieved additional ISO Certification.
All signs point to growth in the MedTech industry with an uptick in employment and the likelihood of a repeal of the excise tax originally levied to fund the Affordable Care Act. The industry is anticipating annual growth of 9.3% and PartnerTech Inc. is prepared to answer the call for additional manufacturing resources with the recent addition of ISO 13485 certification to previously held ISO 14001 and 9001.
Medical device manufacturers in the U.S. are cautiously hopeful that the 2.3% excise tax on revenues will be repealed due to new GOP gains and bi-partisan support from Democrats. The tax, projected to bring in $29 billion over 10 years, was considered a financial pillar of the Affordable Care Act but has been blamed for stifling medical innovation as R & D budgets were cut in response to the tax. A repeal of the tax is favorable to both the U.S. and the global MedTech industry with regard to optimized distribution channels.
PartnerTech Inc., located in Atlanta, Georgia, presents the opportunity for manufacture of multiple products in their single facility now with the addition of ISO 13485. Product developers in the Medical Device industry acquire the advantage of manufacturing resources available to scale with demand. In addition, access to leading edge manufacturing expertise in the U.S. provides a distinct distribution advantage. Gary Bruce, President and Managing Director of PartnerTech, NA stated "PartnerTech has a long history of partnering with medical device manufacturers and we're looking forward to growing our business even further with this additional certification."
About PartnerTech
PartnerTech AB is a global industrial partner offering customized solutions throughout the product lifecycle, from product development to manufacturing and aftermarket services, in a number of market areas such as MedTech and Oil & Gas. With almost 1,400 employees at its plants in Sweden, Norway, Finland, Poland, the UK, the United States, and China, PartnerTech reports annual sales of more than SEK 2,2 billion (approx. $335MM). PartnerTech AB, the parent company, is headquartered in Malmö, Sweden and is listed on the Nasdaq OMX Stockholm Exchange.
PartnerTech Inc. is a wholly owned subsidiary of PartnerTech AB of Sweden and offers expertise in systems integration and postponement manufacturing, making them an obvious choice for companies seeking to lower costs through better forecasting, supply chain alternatives, and efficiencies in distribution and management of capital investments. Services are tailored to fit the needs of each client, with regard to scaling production, shipping expertise, and sourcing methods.