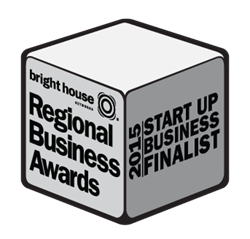 We're so honored and excited to be a finalist for the RBAs and we are looking forward to spreading the word about Save On Medical in Tampa! - President, Matt Schneider
(PRWEB) December 19, 2014
Save On Medical announced today that it has been named a finalist in Bright House Networks second annual Regional Business Awards. Save On Medical was named a finalist in the Start-Up Category for the awards, which honors the companies, organizations and people throughout the Tampa community who have impacted, with their products, services, and thought leadership. Winning businesses will be honored at a special celebration on February 5, 2015 at the Tampa Convention Center.
Save On Medical is an e-commerce website that uses price transparency to help patients shop for, compare and purchase medical procedures online- similar to Expedia but for healthcare.
Bright House Networks has teamed up with Chambers of Commerce in Hillsborough, Pinellas, Polk, Pasco, Hernando, Citrus, Manatee and Sarasota counties to host this event connecting local businesses in a celebration of best-in-class. Bright House Networks will award prizes totaling over $1,000,000, including commercial TV production, air time, customer newsletter, and cash.
For more information about the Regional Business Awards and to purchase your tickets/tables, visit http://www.brighthouse.com/RBA or connect and follow #BrightHouseRBA on social media.
About Save On Medical
Save On Medical is an online marketplace that uses price transparency to help patients make informed care decisions based on cost, quality or convenience while locking in discounted prices with no hidden fees. Providers are then able to advertise, collect up-front payment and fluctuate prices based upon demand.
About Bright House Networks
Bright House Networks is the sixth largest owner and operator of cable systems in the U.S. and the second largest in Florida, with technologically advanced systems located in five states including Florida, Alabama, Indiana, Michigan and California.
Bright House Networks serves approximately 2.5 million customers who subscribe to one or more of its video, high-speed data, home security and automation and voice services. The company also offers a strong portfolio of customizable, advanced business solutions for video, voice, data, cloud-based and managed services. The company is MEF-certified and also recently received the Cisco® Master Service Provider Certification under the Cisco Cloud and Managed Service Program, the first cable operator in the United States to achieve this designation.Bright House Networks also owns and operates exclusive, award-winning, local news and sports channels in its Florida markets.
For more information about Bright House Networks or our products and services, visit brighthouse.com, read our blog House2House, or get social with us at @BrightHouseNow, or on Facebook and LinkedIn.
Contact: Joe Durkin
727-329-2926
Joe.Durkin(at)mybrighthouse(dot)com
Save On Medical
Sara McFarland
813-284-2002
smcfarland(at)saveonmedical(dot)com