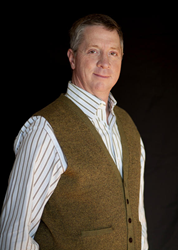 Okolona, MS (PRWEB) December 22, 2014
Dr. John W. Starr has extended his practice to Okolona, MS patients with periodontal disease. Dr. Starr is one of the few periodontists in the nation certified to offer the LANAP® protocol, an FDA-cleared laser gum surgery. While not all patients are candidates for LANAP® treatment, Dr. Starr is able to provide this alternative laser gum surgery to most of his patients with periodontal disease.
It is estimated that up to 75 percent of adults in the U.S. have gum disease, which begins with a buildup of plaque around the base of the teeth and under the gum line. Regular brushing and flossing removes plaque, but when left alone, it hardens into tartar, which irritates the gums causing redness and swelling. At this point, tartar can be removed with a dental cleaning and the mild infection is easily treatable. Untreated infection though, quickly becomes more serious as the gums react to bacteria. Pockets of bacteria develop and begin pulling gums away from teeth, creating unsightly gaps and exposing the sensitive roots of the teeth.
Traditional gum surgery involves cutting and suturing of the gum tissue. While this procedure is an effective treatment for gum disease, it can be painful and has a long recovery time. In severe cases, traditional surgery may be needed to treat periodontal disease.
In many cases, residents of Okolona, MS may now opt for laser gum surgery to treat moderate to advanced periodontal disease. During the minimally invasive LANAP® protocol, Dr. Starr inserts the tip of the PerioLase® MVP-7™ laser below the gum line, where it targets bacteria and infection. Gum tissue is stimulated to reattach to the teeth to reduce recession, and the recovery time is measured in days rather than weeks.
Okolona, MS residents can find more information about laser gum surgery on Dr. Starr's website, or call his office to schedule an appointment for a periodontal disease screening.
About the Practice
Golden Triangle Periodontal Center is a periodontal practice offering personalized dental care to patients in the Golden Triangle and surrounding areas. Dr. John W. Starr received his B.S. in chemistry from Mississippi State University and then attended the University Of Mississippi Dental School. He specialized in periodontics at the University of Alabama in Birmingham. Dr. Starr is part of one percent of dental professionals providing the LANAP® FDA cleared laser procedure for gum disease and periodontal treatment. To learn more about Golden Triangle Periodontal Center and the dental services visit their website at http://www.jwstarrdmd.com/ and call (662) 798-4103.