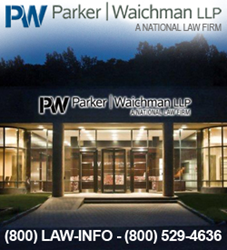 "We applaud Governor Cuomo's decision to ban fracking in New York," said Gary Falkowitz, Managing Attorney at Parker Waichman LLP. "The evidence against fracking is far too great to allow it to continue."
Port Washington, NY (PRWEB) December 19, 2014
Parker Waichman LLP, a national law firm dedicated to protecting victims of environmental hazards, supports the recent decision to ban hydraulic fracturing, or fracking, in New York State. Reuters reported on December 17, 2014 that Governor Andrew Cuomo's administration announced the fracking ban after a health report revealed that the controversial process poses too many health risks. Fracking has been under a moratorium in New York State since 2008.
According to an L.A. Times article published on December 17, 2014, fracking is a process that blasts a mixture of water, sand, gravel, and chemicals into a well in order to break open rock formations and enable extraction of the gas and oil within. Fracking has been found to be harmful because it can contaminate drinking water and increase the risk of earthquakes in certain areas, according to environmental health groups.
The health report raises too many questions about groundwater, climate, and air quality, L.A. Times reports. "Many of the published reports investigating both environmental impacts that could result in human exposures and health implications of [fracking] activities are preliminary or exploratory in nature," the report states, according to the L.A. Times. "However, the existing studies also raise substantial questions about whether the risks of [fracking] activities are sufficiently understood so that they can be adequately managed." There is also evidence linking fracking to birth defects and low birth weight in relation to how close the mother is to a fracking site.
Dr. Howard Zucker, acting commissioner of the N.Y. Department of Health, said, "I think it would be reckless to proceed in New York until more authoritative research is done," according to the L.A. Times report. "I asked myself, would I let my family live in a community with fracking? The answer is no. I therefore cannot recommend anyone else's family to live in such a community either."
New York Environmental Commissioner Joseph Martens stated that, early next year, he will issue an order banning fracking, Reuters reports. After this takes place, New York and Vermont will be the only two states to have a complete ban on fracking.
According to Parker Waichman LLP, fracking poses significant health and environmental risks. "We applaud Governor Cuomo's decision to ban fracking in New York," said Gary Falkowitz, Managing Attorney at Parker Waichman LLP. "The evidence against fracking is far too great to allow it to continue."
Parker Waichman LLP continues to offer free legal evaluations to those who believe their property or their health has been damaged because of fracking activities. For more information, please visit the firm's Hydraulic Fracturing page at yourlawyer.com or call 1-800-LAW-INFO (1-800-529-4636).