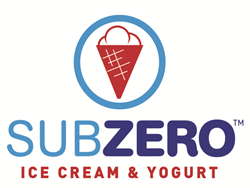 Sarasota, Florida (PRWEB) December 19, 2014
Sub Zero Ice Cream is partnering up with the Suncoast Blood Bank to sponsor a blood drive Sunday the 28th from 2pm-6pm at the Expo Center on the northeast corner of Clark Road & Sawyer Road in Sarasota, FL.
Inquiries regarding time slots and signing up, email todd.subzeroicecream(at)gmail(dot)com. As a special thank you for participating in the donating process, Sub Zero Ice Cream & Yogurt will be offering all donors a free flash frozen, custom ice cream.
About Sub Zero Ice Cream & Yogurt
Sub Zero Ice Cream has something to offer everyone, regardless of diet restrictions. What started out as a tiny ice cream shop in Orem, Utah, has turned into a worldwide ice cream sensation.
By offering the creamiest ice cream, almond milk ice cream, rice milk ice cream, soy milk ice cream, smoothies, yogurts, custards, and more, Sub Zero Ice Cream expands beyond delicious ice cream to give customers great options all day. Sub Zero Ice Cream & Yogurt's plentiful ice cream options are only part of the customer experience. Watching the desserts be flash frozen with liquid nitrogen is the highlight of any trip to Sub Zero Ice Cream & Yogurt.
Sub Zero Ice Cream & Yogurt is expanding daily to points all across the world map. In November of 2013, the first international store opened in Abu Dhabi, with Wuhan, China in 2014 and many other international locations in the works.
In 2015 Sub Zero Ice Cream & Yogurt will celebrate its 10 year anniversary. There have been many knock-off brands that have tried to emulate the amazing Sub Zero patented process since Sub Zero Ice Cream & Yogurt aired on NBC's Shark Tank, but none come remotely close.
About the Process
Sub Zero Ice Cream & Yogurt brings the joy of ice cream and the satisfaction of customization to a whole new level for its customers. First customers hand pick a liquid base, ensuring that the ice cream is made to fit the customers' taste or dietary needs. Next they select what flavor they would like their custom ice cream to be, combining flavors is always an option. Afterwards the customer may select mix-ins they would like in their delicious customized dessert. And finally, once the ice cream has been customized to the customers' liking, it is flash frozen before their eyes with liquid nitrogen at -321 degrees.
Since the ice cream is frozen so quickly (15 seconds or less), the milk molecules stay very small and the water particles don't have time to grow into ice crystals. Without ice crystals, you get the smoothest, creamiest ice cream possible. Our rapid freezing rice milk!
For more information regarding Sub Zero Ice Cream & Yogurt go to: subzeroicecream.com
###
Contact:
Camille Heldt
camille.heldt(at)subzeroicecream(dot)com
208.844.0060