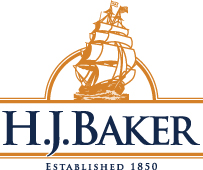 He will build positive customer relationships in Latin America, and bring with him a commitment to high quality products and service
Westport, CT (PRWEB) December 19, 2014
In response to increased product and customer demand in Latin America, Global Agricultural firm H.J. Baker has hired Manuel (Manny) Zavala as their Latin America Regional Manager in the International Sales Division.
As Latin America Regional Manager, Zavala will work to expand H.J. Baker's Animal Health and Nutrition and Crop Performance division's business in Latin America's Caribbean, Central America, South America and Brazil (excluding Mexico). Zavala will be able to respond quickly to customer needs while having the support from the entire company as he works to expand H.J. Baker's and wholly owned subsidiary Tiger-Sul's sales in the region.
"Manuel joins us with a wealth of experience, a strong network of personal and business relationships and an eagerness to maximize sales," Martin Campfield, Director of International Sales, said. "He will build positive customer relationships in Latin America, and bring with him a commitment to high quality products and service – all of which make him a perfect fit for the HJ Baker International Sales Team."
Zavala comes to H.J. Baker with more than 25 years in the agricultural business and sales of nutritional and crop protection products. He first joined the industry in 1991 with LESCO Inc. selling specialty fertilizers after graduating with his Masters of Sciences in Agriculture from Kansas State University in 1990.
In 1995 Zavala was hired as the Central American and Caribbean territory Sales Manager for Scotts Miracle-Gro Company. After 8 years, in 2001, he was hired as the Latin American Business and Sales Manager at Everris NA, Inc., formerly The Scotts Co. Professional Division, where he managed the regional business and sales operations for their specialty fertilizer technologies and control products. AMCOL International Corporation hired Zavala in 2012 where he acted as the Latin American Sales Director.
He has a proven track record with the use of high performance technologies and products focused on extensive row crops, grain crops, traditional fruit crops, vegetables, forestry, turf and ornamentals. He brings years of experience on the development of agricultural business, establishment of innovated business models, creating new distribution network, field research, regulatory affairs and profitable sales of specialty agricultural products.
H.J. Baker has been a global manufacturer and supplier of agricultural goods and services for 164 years. H.J. Baker has built relationships that last decades, and continues to invest in innovative products, the environment and the community. The company's strategically located processing plants, offices and warehouses create a super-efficient pipeline for the vital commodities and products that it sources, manufactures and markets. H.J. Baker is headquartered in Westport, Connecticut, U.S.
Tiger-Sul Products is a wholly-owned subsidiary of H.J. Baker & Bro., Inc., which is based in Westport, Conn. Tiger-Sul Products is a global leader in Sulphur Bentonite, Sulphur Bentonite Micronutrients technology, and other well-established fertilizer products with more than 40 years of operational excellence. TIGER®, TIGER® 90CR and TIGER® MICRONUTRIENTS are registered trademarks of Tiger-Sul Products (Canada) Co. in the United States, Canada and other countries.
For more information on H.J. Baker visit hjbaker.com and connect on social media on Facebook and Twitter.