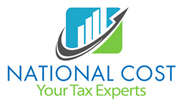 Deerfield Beach, Florida (PRWEB) December 29, 2014
As several officials like Senator Rob Portman have protested, the short duration of the Senate's new tax extension means the tax breaks will have expired before the Senate is back in session. Politico, one political page covering the debate around the extensions (http://www.politico.com/story/2014/12/senate-approves-tax-extenders-package-113628.html), reported on December 16th that the Senate's Joint Committee on Taxation feels confident that the tax extensions will continue to be renewed indefinitely, but also that there is rising dissent and increased attention to the singular interests supported by certain tax breaks among the menagerie included in the general tax extensions.
This insecurity about the future of Section 179D poses a risk for business owners, architectural companies, and tax professionals who want to make use of benefits such as the immense Section 179D tax breaks for newly constructed or remodeled buildings.
Many qualified building owners could miss out on this tax break opportunity due to these changes and threats to the extensions. To make use of these 179D tax breaks while they are guaranteed for the next two weeks, all qualified business owners, architects, and engineers must quickly certify their buildings' energy-efficiency through a third party like National Cost, a leading engineering certification company. Professional companies like this one offer a swift turn-around on proposals and surveys. Senate quibbling could go in any direction and keep professionals from the tax breaks they qualify for if they don't take action soon.
National Cost provides third-party engineering certification studies, intended to fully support each client's tax deduction savings while maintaining the highest degree of fidelity and trust. Contact National Cost at info(at)nationalcost(dot)com or visit nationalcost.com for more information about 179D, certification procedures, and who can benefit from these tax breaks.