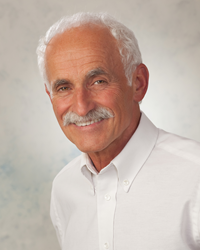 Great Barrington, NY (PRWEB) December 19, 2014
Hudson, NY dentist, Dr. Robert Danz now offers dental implants, which are prosthetics that feature the security and permanence of natural teeth, to people with missing teeth in Great Barrington without a referral. Implants promise various health benefits, such as preventing bone density loss and sparing abutting teeth from unnecessary harm. Many patients also prefer implants because they offer a convincing appearance and require no special maintenance.
Dr. Danz often encourages his patients to consider dental implants because of their long-term health benefits. Implants can be placed without the alteration of abutting teeth, which protects the health of the patient's existing natural teeth. Implants also prevent natural teeth from shifting into gaps left by missing teeth. Since implants are anchored in the alveolar bone, they can provide the stimulation needed to prevent the bone from deteriorating. Unsecured prosthetics, such as bridges, do not have this effect. Implants also offer other advantages for patients, such as remaining secure during eating and speech. Implants do not require special maintenance; although the implant crown may require replacement after 10 years, the titanium implant studs fuse with the jawbone over time and remain permanently secure.
Dr. Danz offers patients in Great Barrington, NY, a few options for replacing missing teeth with dental implants. An individual implant can be placed wherever bone density is adequate to replace a single tooth. An implant-supported bridge, which uses two implants to anchor a prosthetic, can be utilized if multiple adjacent teeth are missing and the patient's bone density cannot support multiple implants. Dr. Danz considers factors such as bone density, oral health and budget to determine which option is most advisable. Dr. Danz places each type of dental implant using a similar procedure. First, implant studs are secured in the alveolar bone and given four to six months to integrate with the bone, in a process called osseointegration. Patients who are receiving implant supported bridges wear a temporary restoration during this time. Once osseointegration is finalized, the implant prosthesis or bridge can be attached to the studs.
Dr. Danz advises patients with missing teeth in Great Barrington, NY, to consider options such as implants while they still have adequate oral health and bone density to accommodate the implant procedure. Patients who delay deciding on a tooth replacement option may face more limited choices. Current and prospective patients are encouraged to schedule a consultation with Dr. Danz by calling his office.
About the Doctor
Robert E. Danz, DDS, is a general dentist offering personalized dental care for Hudson, NY gum disease patients. Not only does Dr. Danz run his own practice, he is involved in his community. Dr. Danz received his dental degree from the New York University College of Dentistry after earning his bachelor's degree from Long Island University. He has also taken numerous postgraduate education courses, specifically focusing on cosmetic and restorative dentistry. Dr. Danz is part of one percent of dental professionals providing the LANAP® FDA cleared laser procedure for gum disease treatment. To learn more about Robert E. Danz, DDS and his dental services visit their website at http://www.hudson-dental.com or call (518) 444-4215.