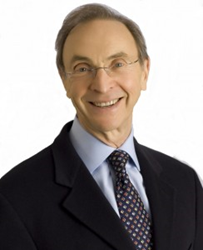 Birmingham, MI (PRWEB) December 19, 2014
There is a new option for those living with receding gums in Birmingham, MI. Leading area periodontist, Dr. Joseph Nemeth is expanding his patient base and now accepts new patients from Birmingham for the Pinhole Surgical Technique™(PST™). Dr. Nemeth was the first periodontist in Michigan to be trained and certified to perform this technique, and now, more area patients have access to the procedure. This innovative gum recession treatment results in immediate improvement in gum line appearance and health, without gum graft surgery.
Receding gums is a common condition among Birmingham residents. While some people notice signs of the condition, such as teeth that appear longer or become sensitive to hot or cold, most people do not seek gum recession treatment. Traditional methods of treatment such as gum grafting can sometimes be invasive and can deter some patients from getting treatment.
Unfortunately, not only is gum recession unsightly, it is potentially unhealthy and can lead to further complications with oral health. As the gums recede, more of the tooth and roots are exposed, allowing damage to these sensitive areas. Gum disease is a leading cause of gum recession, and will continue to cause ongoing damage as long as it is left untreated.
The PST™ procedure starts with a very tiny hole in the healthy gum tissue that allows Dr. Nemeth to use specialized dental tools to lift the tissue and gently cover the areas of recession. The minimally invasive procedure uses no cutting or stitching of the tissue, so there is little to no bleeding associated with the surgery. Most patients find that they do not need pain medication during recovery and are back to regular life activities the same day.
To learn more about causes and treatment of receding gums, or for more information about PST™, visit Dr. Nemeth's website at http://www.drnemeth.com or call 248-357-3100 for a consultation.
About the Practice
Joseph R. Nemeth, D.D.S. & Associates is a periodontal practice offering personalized dental care for patients in Southfield, MI and throughout Metro Detroit. Dr. Nemeth has been serving patients for over 30 years. He received his undergraduate degree from the University of Michigan Dental School, and completed graduate study in periodontics at New York University. Dr. Nemeth belongs to the one percent of dental professionals currently providing the LANAP® protocol, the first FDA-cleared laser procedure for gum disease and periodontal treatment. Dr. Nemeth is also a member of the American Academy of Periodontology, the North American Society of Periodontists, and the American Dental Society of Anesthesiology. To learn more about Joseph R. Nemeth, D.D.S. & Associates and their dental services visit their website at http://www.drnemeth.com/, or call 248-357-3100.