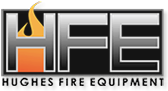 Van Wert, Ohio (PRWEB) December 21, 2014
Braun Industries is proud to announce the newest dealership to join the Braun family. Headquartered in Springfield, Oregon, Hughes Fire Equipment will provide new Braun ambulance sales in Alaska, Arizona, Hawaii, Idaho, Montana, Nevada, and Washington. They will also be a Braun Authorized Service Center.
Hughes Fire Equipment was established in 1987 as a Pierce Manufacturing, Inc. dealer representative. With a desire to better serve the full spectrum of their fire service customers' needs, the dealership has grown over the years to include a variety of fire and emergency rescue apparatus lines. Braun ambulances are the latest to join Hughes' extensive list of offerings, and the dealership is excited about the opportunity. "We were drawn to Braun because we have found them to have top echelon quality, a low warranty claim rate, design flexibility, and a commitment to customers and dealers to form long term partnerships," says the dealership.
Like Braun, Hughes Fire Equipment is family owned and operated. They are looking forward to developing a lasting business relationship as they work with Braun to educate their customers on the difference with Braun ambulance models and to design, build, and deliver units to the region. They are focused on spreading awareness of the quality, SolidBody Construction and lower weight of a Braun. "The construction of the interior reduces the time needed to decontaminate the module, and the lower body weight will really improve fuel economy, as well as chassis maintenance, translating to longer life and reduced costs," says Hughes.
Their sales process walks customers through designing a new unit step-by-step, to build an emergency vehicle that best suits their needs. Additional time and attention is paid early on in the design process to deliver an enhanced final design, often at a lower cost than those that quickly move into development. A large staff of knowledgeable emergency vehicle sales representatives at Hughes Fire Equipment has been thoroughly educated on Braun's ambulance models and their design/build process. Please see the following list of representatives and their sales regions for more information: Alaska – Andy Klein, Arizona – Ron Gilbert, Northern Idaho, Andy Siebers, Southern Idaho – Gary Greenwell, Montana – Andy Siebers, Nevada – Ron Gilbert, Central to Western Oregon – Nick Hendricks, North Eastern Oregon – Dennis Waters, South Eastern Oregon – Gary Greenwell, Washington -Dan Hays, Andy Klein, Terry Hill, Dennis Waters, and Andy Siebers.
After the initial sale and delivery of a unit, Hughes Fire Equipment plans to support their customers as an Authorized Braun Service Center. They offer roadside assistance, on-site repair, preventative maintenance, and a variety of in-stock parts. In addition, they will help customers process and complete warranty claims as needed.
"We are extremely excited to have Rex and his team be a part of our family of dealers. They have years of experience in the emergency vehicle industry and provide customer service that is second to none. Hughes Fire has tremendous facilities and their sales team is unrivaled. Our growth strategies have been pointing us to head out West and with the addition of Hughes Fire we have solidified our presence in the West. We welcome Rex and his team to the Braun family and look forward to our future together," says Chad Brown, Braun Industries Vice President of Sales & Marketing.
For more information on Hughes Fire Equipment, visit their website at http://www.HughesFire.com or
follow them on Facebook.
# # #
If you'd like more information about Hughes Fire Equipment, or to schedule an interview with Chad Brown, please call Chad at 419-232-7054 or email ChadB(at)BraunAmbulances(dot)com
About Braun Industries:
Braun Industries, Inc. is a leading emergency vehicle manufacturer that has been designing and building custom ambulances that are "Built for Life" since 1972. Braun's ambulance models offer exclusive innovations such as SolidBody™ Construction, the EZ-Glide™ Sliding Door, the MasterTech™ IV Multiplex Electrical Control System, and the VitalMax™ Lighting System. Braun is a member of the National Truck and Equipment Association (NTEA), the Ambulance Manufacturers Division (AMD), and the National Fire Protection Agency (NFPA). Their 2014 lineup features seven unique ambulance models, including The Responder, Signature Series, Patriot, Super Chief, Chief XL, Liberty, and Express. The company is headquartered in a 105,000 square foot facility on 13 acres in Van Wert, OH.
For more information, visit http://www.BraunAmbulances.com.
About Hughes Fire Equipment:
The Hughes Fire Equipment family is dedicated to providing fire departments in Oregon, Washington, Idaho, Montana, Arizona, Alaska and Clark County Nevada, with high quality fire apparatus & emergency vehicles, experienced sales people and maintenance technicians, and the honesty and integrity. They strive to provide all emergency response teams with well maintained, high quality equipment, as well as a committed team of maintenance and support staff. They work for their customers to ensure they have what they need to serve their communities safely and efficiently.
For more information, visit http://www.HughesFire.com.