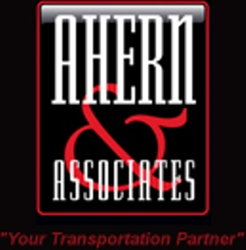 2014 has been a year of positive growth and success for Ahern & Associates, as is demonstrated by the satisfaction, sincere gratitude and successes of its clients.
Phoenix, AZ (PRWEB) December 24, 2014
Ahern & Associates, a leading Phoenix-based trucking management consulting firm, is proud to announce that client satisfaction continues to prevail as the end of the year approaches. While 2014 has been another year of outstanding positive growth for the firm, 2015 looks to be a banner year for founder and CEO Andy Ahern and his team.
Most recently, a client of Ahern & Associates wrote a letter to Ahern & Associates that reads that his company "has worked with Ahern Consulting for nearly five years. The consulting advice provided by Ahern three years ago enabled the company to streamline processes using real-time industry benchmarks from former successful operators. Andy and the team know how to work with entrepreneurs and companies to generate a positive outcome."
The review closes with a final statement from the client: "When it came to a sale of the business, Ahern's deep expertise in the transportation business allows them to match buyers and sellers in a way that no other firm can."
Ahern & Associates also received a testimonial letter from another client who states, "I wanted to take a minute to thank you for the opportunity you presented to us…it has been a long process that at times we thought may not work out, but with your help and guidance we were able to see it through and are extremely happy with the result and opportunity this has created for all of us…" This client also expresses that he believes that without the dedication and commitment of Ahern & Associates, his team would never have been able to achieve its goals. He closes with, "I strongly recommend to anyone considering selling their transportation-related business give you a call; they will not be disappointed."
Additionally, a review came in to Andy Ahern from a client who expresses gratitude regarding the service he and his company received from Ahern & Associates during an acquisition transaction. "My dealings with you far exceeded my expectations. Starting with your initial detailed company review, along with the on-site visits from your professional consultants, (we) gained valuable insight about our company's true strengths and weaknesses," he stated.
"As we went forward with finding the right partner to acquire our business, things got even better. Your ability to find the best financial opportunity for our company was surprisingly coupled with matching (us) with a partner who shared our same values and culture. I realize this was part of your plan, and that is rare to find in a consultant." 2014 has been a year of positive growth and success for Ahern & Associates, as is demonstrated by the satisfaction, sincere gratitude and successes of its clients. For more information about Ahern and Associates, interested parties can visit http://www.ahern-ltd.com or call 602-242-1030.
###
About Ahern & Associates, Ltd.
Ahern and Associates is North America's leading trucking and transportation management consulting firm. The skilled consultants at Ahern and Associates specialize in mergers and acquisitions of trucking and logistics companies as well as the restructuring and evaluation of existing carriers that seek to increase operating efficiency and improve profitability. Since 1987, Ahern and Associates has aided hundreds of buyers in the acquisition of trucking and logistics companies throughout the U.S. and Canada as well as assisting many transportation and logistics companies in reducing their overall operating costs and increasing their profitability.
For more information, please call 602-242-1030 or visit http://www.ahern-ltd.com.