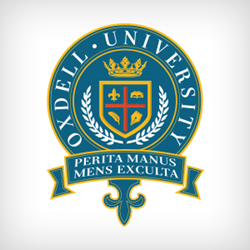 (PRWEB) December 21, 2014
Oxdell University welcomes new international students to become part of its alumni network. The newly joined international students are now members of the university alumni from as far areas as India, Australia, UAE and South Africa.
According to the Oxdell University alumni network officials, all the new international students gathered online to meet and get themselves introduced to their alumni host last week. The whole online meeting was part of a program that has been designed in a bid to make their transition into the university life at Oxdell simple and easy.
Oxdell University's global alumni network is a special place for online students who have successfully graduated from the university in their respective fields. The alumni network at Oxdell University helps their students even after they leave the university and enter their professional lives in different parts of the world. The university also offers a lifetime employment guide to its graduates, regardless of their regional or cultural differences.
One of the staff members and online alumni hosts at Oxdell University, Jessica K. Anderson, welcomed the students and gave them insights about the latest happenings and achievements of the university.
"The whole online meeting has been fantastic with the new international students and besides explaining them why Oxdell University is the best online university to study at, we shared a lot of information about the countries and theregions the students have come from," said Anderson.
During the online meeting, the students were also encouraged to ask questions about how things now work at Oxdell University and its latest achievements. "It is a great opportunity for me to become associated with Oxdell University again and this time around to give something back to my university in an entirely different way," said Arun Nayyer, Oxdell University year 2010 graduate from India.
Oxdell University is an international and one of the most established online universities in the world. The university has made its name for educating students with quality and accredited online learning programs and that too at highly affordable fee structure. Every year, Oxdell University hosts online meetings for its new international students that become part of its extended alumni family.