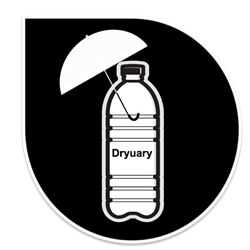 The Dryuary Challenge offers a new, free, online, interactive motivational tool to assist people anonymously (if desired) to reduce their drinking.
Los Angeles, CA (PRWEB) December 22, 2014
"At the start of each new year, tens of thousands of American consumers typically make resolutions to improve their health and fitness, better manage stress, and increase their sense of well-being by trying to drink less alcohol," states Marc F. Kern Ph.D., Chairman of the Board for Moderation Management, and Co-Founder and Clinical Director at Alternatives Behavioral Health in Los Angeles.
The 2015 Dryuary Challenge is a sponsored fundraiser by Moderation Management, a 501c non-profit support organization. MM is a behavioral change program and national support group network for people concerned about their drinking and who desire to make positive lifestyle changes.
The Dryuary campaign offers a new type of free online motivational tool to assist people anonymously (if desired). Whether an individual is concerned about his/ or her alcohol consumption, a particular friend's relationship to the elixir, or simply wants to experience the mental and physical benefits of abstaining for up to 31 days, the online forum allows participants to challenge their friends and loved ones to join them in the pursuit of health and happiness. As individuals gain an expansive new perspective on alcohol—including how to reduce or stop their intake—they can make more informed lifestyle choices.
Stop going at it alone next year, and instead, be part of something bigger–like a collective new year's resolution. Every participant will receive unique, daily motivational messages for each of the 31 days in January. The online interactive tools provide added social support, insights and accountability. While research shows that continuous abstinence is best, flexibility as to choosing the number of day's to abstain is entirely up to the individual participant–only they will have control over their participation. Any of the online tools indicating progress, as well as personal choices regarding the challenge, is information privy only to them.
As of January 1st, people all over the U.S. can anonymously join thousands of other people working together to propel themselves into a happier, healthier, and more energized 2015. The Dryuary Challenge focuses on two evidence-based practices associated with learning to reduce drinking: (1) keeping a record of one's alcohol consumption, and (2) abstaining from alcohol consumption. These practices of recording one's alcohol consumption and abstaining allow a person to gain perspective, lower alcohol tolerance, and gain insights into the role that alcohol plays in their life and how healthier alternative activities can breed positive results enhancing one's everyday life.
So, no matter where your starting point is—whether you're looking for an energy tune-up, weight loss, or a total health reboot—the 31-day Dryuary journey can be a practical new beginning. It can be a fresh start. Why not say cheers to clarity this January 2015 by making it a Dryuary— up to one month free from alcohol? Be a part of a kick-start commitment to health.
What's there to debate? Give it a try, go dry!