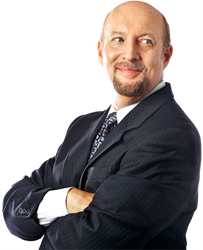 These changes can protect companies and prevent layoffs or unfavorable loans that the company may take instead of going through with a bankruptcy in the first place.
Queens, NY (PRWEB) December 22, 2014
Bankruptcy experts are urging lawmakers to enact changes that would help make the Chapter 11 bankruptcy process more efficient and cost effective. Bruce Feinstein, Esq. a bankruptcy lawyer in Queens, New York with nearly two decades of experience, weighs in on the proposed changes and shares some of the information cited in the report that would help small business and employees.
The report, created by the American Bankruptcy Institute's (hereafter ABI) Commission to Study the Reform of Chapter 11, was released in early December, 2014. Industry professionals took a hard look the current restructuring law for Chapter 11 bankruptcy, and came up with their ideas for improvements that would help struggling companies. According to a December 8, 2014 article by Dow Jones Business News, the report "describes how federal lawmakers could restore protections that have eroded since the last major overhaul of corporate reorganization law in 1978."
The proposal comes after years of changing economic structure, corporate environments, and an increasing number of companies filing for bankruptcy with too much debt. The changes also look at small business and ways to make it easier for them to file for Chapter 11 bankruptcy. These small business guidelines would help private businesses worth less that $10 million, which make up the majority of Chapter 11 filings. The ABI's report states that 74% of firms that filed for bankruptcy last year had less than $1 million in annual revenue.
One proposed change is access to a restructuring adviser in lieu of appointing an unsecured creditors committee. The committee is normally hired at a cost to the struggling company, and is additional financial burden to a business that is already in distress. Another change would give these companies a better chance at keeping their businesses. Owners could maintain ownership of the business if they pay their creditors based on the company's market value, instead of repaying all debts in full. "These changes would be highly beneficial to small business owners and their staff," says Mr. Feinstein. "Chapter 11 bankruptcy is made to help business that are struggling with debt, but smaller companies are sometimes overlooked. With so many start-ups and small businesses nowadays, this would be a step in the right direction."
Workers are another category that often gets hit hard by a business bankruptcy. The ABI report takes this group into consideration with its list of changes to Chapter 11 bankruptcy law. It says that employees who are owed money or benefits should be able to recover up to $25,000 before other creditors can step in. This can include wages, vacation time, or even back pay. These changes would increase the current limit on recovered wages and help employees get more benefits and pay earlier on in the Chapter 11 bankruptcy process.
The report also looks at larger companies that are facing bankruptcy, offering them more bargaining power when it comes to negotiating a reorganization plan with creditors. This can give the company more time to repay debts or give them the chance to repay a portion of that debt over time. "While these changes may not benefit big banks and lenders up front, it can protect larger companies and prevent massive layoffs or unfavorable loans that the company may take on instead of going through with a bankruptcy in the first place," says Mr. Feinstein.
The changes outlined in this report are guidelines, not law, and are meant to be enacted over the course of several years. As the New Year approaches, bankruptcy lawyers in New York and local businesses are looking to see what federal lawmakers do with this new information.
The Law Offices of Bruce Feinstein, Esq. has nearly two decades of experience in bankruptcy law, helping clients and families resolve their issues and move forward with their lives. Visit bfeinsteinesq.com for more information or call (718) 514-9770 to reach the New York office.
###