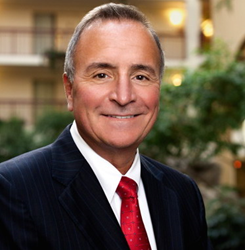 NES Health is pleased to offer young emergency physicians financial help when they need it most–during their training.
Tiburon, CA (PRWEB) December 21, 2014
Over the past 39 years, NES Health has addressed and resolved performance issues in hundreds of emergency departments across the nation, from quality of medical care to patient satisfaction. Its findings have been translated into an innovative suite of tools, systems, and programs that enable hospital leaders to correct deficiencies and enhance the patient experience.
NES Health, a leading national provider of outsourced emergency physician staffing and management services for hospitals, announced the development and launch of its new Stipend Program for Emergency Physicians in Training. The Stipend Program will financially assist promising emergency medicine residents and fellows in the nation while they learn, and encourage these physicians to work at the company's client hospitals after completing their training.
"Having a robust supply of well-trained emergency physicians in the pipeline is critical to the health of our country's hospitals," says Thomas Zguris, MD, MBA, FACEP, President and CEO of NES Health. "I'm pleased we can offer young physicians help at a time when they need it most, and also offer them a way to get to know our great company."
"This unique program offers a great opportunity for newly-trained emergency physicians to make a difference at some of the most underserved hospital emergency departments in the U.S.," states Steve Wexler, MD, FAAEM, Chairman of the NES Health Stipend Program. "Our program not only pays generous monthly stipends, it also offers clinical lectures for residents and fellows, mentorship by practicing emergency physicians, and short-term training opportunities at emergency departments around the nation."
Entrance to NES Health's Stipend Program is gained by application. Emergency medicine residents, fellows, and training program directors can learn more by calling the program's Coordinator, Ruth Ann Sheets, at 1-800-394-6376. Adds Chris Pepin, RN, CEN, CCRN, NES Health's Director of the Stipend Program, "Our program offers a truly distinctive learning experience. We want to hear from every emergency resident and fellow who is interested in receiving a financial boost during their training and securing a job in a high-performance emergency department once their training is complete."
About NES Health
NES Health (Tiburon, CA) is one of the leading providers of outsourced emergency physician staffing and management solutions for hospitals in the United States. It also supplies clinical staffing for government entities, including the US military and Veterans' Administration, providing a wide spectrum of trained subcontract healthcare specialists throughout the United States, Europe and worldwide. For more information about NES Health, visit http://www.neshealth-care.com.