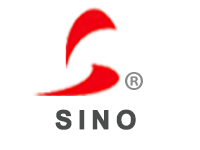 Zhengzhou, China (PRWEB) December 20, 2014
As iAbrasive reported before, the Raw Materials Committee of China Coated Abrasives Association was founded in Oct. of this year. To help raw materials companies develop better and know their needs, Shi Tieshuan, chairman of the committee, along with other staff, visited several provinces as planned.
During the end of Nov. to the beginning of Dec., the Raw Materials Committee went to Guangdong Province to visit some raw materials companies. The purpose of this visit that lasted a week was to make clear the coated abrasives manufacture industry's demand for abrasives, and help raw materials companies know the direction and focus.
The next stop of the visit was Henan Province. On Dec. 10, Wang Mingyuan, secretary general of China Coated Abrasives Association, and Shi Tieshuan went to Henan Yuxin Abrasives Co., Ltd. Yuxin Abrasives was founded in 1999 and is specialized in producing black silicon carbide. Its major products cover black silicon carbide for coated abrasives, silicon carbide for bonded abrasives, abrasives for grinding ball, refractory materials, and silicon carbide powder. Yuxin Abrasives has a strict management system, which is especially true when it comes to product quality. As a result, Yuxin's products are of good quality and high stability. During the visit, Shi Tieshuan exchanged ideas with Yuxin's leader in terms of the current situation of raw materials companies as well as how to meet the demand of coated abrasives manufacturers.
iAbrasive.com has learned that the Raw Materials Committee plans to visit other white fused alumina manufacturers, zirconia alumina manufacturers, and cloth backing and paper backing manufacturers in Henan Province.
About Yuxin Abrasives
Located in Zhengzhou, the capital city of Henan, Henan Yuxin Abrasives Co,. Ltd is next to Zhengshaoluo expressway and the transportation is convenient. Yuxin Abrasives was founded in 1999 and is specialized in producing black silicon carbide. Up till now, Yuxin covers an area of 100 mu, and the total number of staff reaches 120, among which there are 15 technicists. Yuxin Abrasives Co., Ltd has 49 sets of large equipment, 20 sets of detection device. The company's registered capital is 6 million Yuan, and "SINO" is its trademark.
Through long time development and exploration, Yuxin has formed a set of management concepts to meet the requirements of market and customers. Product quality is the life of enterprise. For the purpose of ensuring quality, Yuxin attaches much attention to product quality tests. In 2001, Yuxin established a product testing laboratory and got through the verification of national registration laboratory. According to ISO9001:2000 standards, we have established strict quality control system. Based on ISO/IE17025 criterion, Yuxin has put quality control into standard procedures, which guarantee the quality of production.
The featured product of Yuxin is black silicon carbide. The annual output of black silicon carbide reaches 6000 tons, and yield of black powder amounts to 1000 tons. Owing to high stability of production, its black silicon carbide is popular in Korea, Japan and America and has obtained widely praise of clients. For the purpose of providing first-class products and service, Yuxin strives for excellence in technology and sticks to strict standards in management.