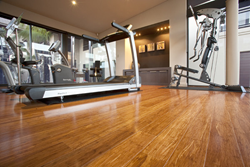 (PRWEB) December 21, 2014
BambooIndustry.com is a leading eco-friendly bamboo flooring manufacturer. Recently, the business has announced its bamboo flooring promotion for the coming 2015.
BambooIndustry.com buys the best material from certified suppliers, and offers the best bamboo products and services to its customers worldwide. In the current promotion, all customers can enjoy a special discount, up to 20% off, when they say they know BambooIndustry.com from press releases.
The bamboo flooring models from BambooIndustry.com are naturally beautiful with a smooth surface texture, and they are especially designed for those who care about the environment very much. The CEO of the business says their bamboo products are eco-friendly, and are harmless to the human body. As a leading bamboo flooring maker, BambooIndustry.com has won a great reputation from the global market and many review sites.
"We are offering a wide range of bamboo flooring, engineered bamboo flooring, wide plank bamboo flooring and more. Now, our bamboo flooring collections are offered at discounted prices. We hope to expand our global market share with its eco-friendly bamboo products." The sales manager says.
BambooIndustry.com takes pride in bringing many years of experience in business development and product management for various customers worldwide. Its design team continued to stretch the limits and built the most competitive products in the world.
About BambooIndustry.com
Certified by both ISO9001:2008 and ISO14001:2004, BambooIndustry.com has 8 years of experience in the manufacturing and wholesale of bamboo flooring products. The company strives to bring its customers the latest styles and innovations of click lock bamboo flooring, bamboo paneling, bamboo plywood, bamboo furniture, and other bamboo products.
More information about BambooIndustry.com and its bamboo flooring products can be found at http://www.bambooindustry.com