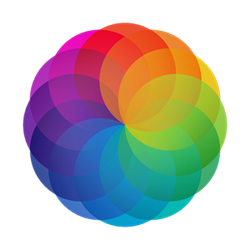 (PRWEB) December 22, 2014
A release from the makers at Afterlight illustrates the versatile features of the Afterlight application now that it is enabled for Android* tablets powered by Intel® Atom™ Processors. This useful tool produces stunning visual treats that users can share right on their mobile devices.
The brochure describes the remarkably simple interface that provides users with a digital toolkit to refine their images into evocative works of art. 15 presets make cropping, straightening and scaling simple, and 57 filters, 66 textures and 77 customizable frames and wallpapers deliver unusual and engaging photographic stories that users can share via social media or email.
With recent compatibility for tablets, this handy editing tool is introduced to an even larger mobile device audience. Sleek portability and sharp, high-resolution screens let users express themselves with their captured images wherever they are.
About Afterlight:
Afterlight is a talented group of collaborators who develop mobile apps for unique, creative expression. For more, visit: http://afterlight.us/
About the Intel Developer Zone
The Intel Developer Zone supports independent developers and software companies of all sizes and skill levels with technical communities, go-to-market resources and business opportunities.
To learn more about becoming an Intel® Software Partner, join the Intel Developer Zone.