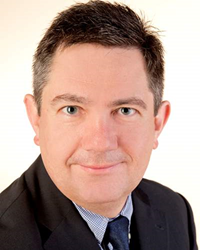 Most carriers are continuing cabin upgrades in order to provide fully lie-flat seats in Business Class and more carriers are introducing a cabin product between Business and Economy
New York, NY (PRWEB) December 22, 2014
In the business world, networking is an important aspect of marketing a brand and building relationships. In the travel industry, the term "networking" can be translated to a long list of benefits and perks, especially when networking with Star Alliance. With 27 participating air carriers, Star Alliance Network provides air travel on a global scale to more than 1321 destinations in 193 countries. The most loyal travelers receive benefits such as access to more than 1,000 lounges worldwide, dedicated check-in services, and various other membership benefits to improve the travel experience.
ExpertFlyer recently went One-on-One with Markus Ruediger, director of media relations at Star Alliance, to discuss the importance of the alliance, how travelers can take advantage of the overall network, as well as a few tips for maximizing status in air travelers' frequent flyer programs.
During the interview, Ruediger confirmed that "alliances" in the travel industry will continue to exist for the simple reason that no single airline or entity could possibly offer the expanded benefits enjoyed through a network.
"We continue to see a number of other trends at present, including the use of technology to expedite processes such as boarding," Ruediger explains. "Most carriers are continuing cabin upgrades in order to provide fully lie-flat seats in Business Class and more carriers are introducing a cabin product between Business and Economy."
"Star Alliance member airlines fly to more destinations than any other alliance in the world, which means easier travel and quicker connection for its members" said Chris Lopinto, president and co-founder of ExpertFlyer. "As options continue to decrease for the average traveler, networks like Star Alliance are quickly becoming a safe haven for travelers who want some flexibility when they travel."
To read the entire interview with Markus Ruediger, please visit ExpertFlyer's blog.
About Star Alliance Network
The Star Alliance network is the leading global airline network, with the highest number of member airlines, daily flights, destinations and countries flown to. It was established in 1997 as the first truly global airline alliance to offer customers convenient worldwide reach and a smoother travel experience.
About ExpertFlyer.com
Each month, ExpertFlyer's One-on-One blog goes face-to-face with the travel industry's leading decision makers to discuss and address topics relevant to many of today's business and frequent travelers.
ExpertFlyer.com was conceived and created by an eclectic team consisting of a veteran elite tier frequent flyer, an airline captain and corporate travel manager, and information technology professionals to deliver a 24/7 real time powerful air travel information service. The company provides its subscribers and corporate travel managers alike with a complete, concise and efficient way to access the ever-changing details of worldwide air travel information. For more information, please visit expertflyer.com.
Stuck in the middle seat again? Download the free Seat Alerts app from ExpertFlyer and get the window or aisle seat without hassle or frustration.
# # #