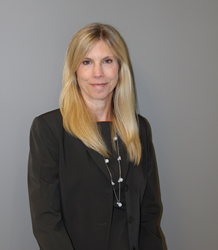 ...find a practice with a board certified reproductive endocrinologists, exemplary pregnancy rates, a reputation of a caring staff, and a superior embryology lab," says Jay Palumbo, Director of Patient Care at EggBanxx.
Norwalk, CT (PRWEB) December 23, 2014
EggBanxx, which offers egg freezing financing through a national network of fertility doctors, and Reproductive Medicine Associates of Connecticut (RMACT), the leading fertility practice in Fairfield County, are now partners. Through the partnership, women in Connecticut and surrounding areas interested in oocyte cryopreservation – commonly called egg freezing – can easily identify a board certified expert and secure a financial plan.
"When choosing a fertility doctor, EggBanxx recommends women find a practice with board certified reproductive endocrinologists that proves itself skilled through exemplary pregnancy rates, has a reputation of a caring staff, and maintains a superior embryology lab," says Jay Palumbo, Director of Patient Care at EggBanxx. "That is why RMACT is the right partner for us."
RMACT uses the most scientifically advanced form of egg freezing, called vitrification, which significantly improves oocyte survival and pregnancy rates compared to older techniques. Vitrification uses a combination of sugar molecules, electrolytes, and liquid nitrogen, to rapidly freeze eggs in just 15 minutes. This maintains the delicate architecture of the human egg, or oocyte, and virtually eliminates crystallization that had plagued older techniques.
"Vitrification turns the idea of egg freezing into a scientifically sound, viable option for women," says Cynthia Murdock, MD, a fertility specialist with RMACT. "For many women, freezing their eggs is the difference between having a biological child and not. The advent of vitrification has allowed egg freezing to go from an experimental procedure to a mainstream treatment option."
Women delay childbearing for a variety of social and medical reasons, including pursuing career goals, finding the right partner or saving their eggs from treatments for medical conditions that may impact their fertility. Egg freezing empowers these women to feel a greater sense of control over their family building options.
Lisa Schuman, LCSW, Director of Mental Health at RMACT and Chair of the Oocyte Cryopreservation Task Force for the Mental Health Professional Group of ASRM, explains: "In our post-feminist society, there are few places where a woman's pursuit of actualizing her dreams is limited. Options for family planning began with the birth control pill and have now expanded with oocyte cryopreservation. Women have responded enthusiastically and the use of the treatment has grown tremendously."
In 2012, the ASRM removed the "experimental" label for egg freezing. They concluded that frozen eggs have similar fertilization and pregnancy rates when used in an in vitro fertilization (IVF) cycle as compared to fresh oocytes for young women. They also found no increase in chromosomal abnormalities, birth defects, and developmental deficits in the offspring born from cryopreserved oocytes when compared to pregnancies from the general population.
"Research has shown that not only do women feel positive about the technology, before and after treatment, they share their plans to freeze their eggs with family and friends," says Schuman, who is one of the country's foremost experts on oocyte preservation and its impact on patients. She has won several awards for her research and academic papers on oocyte cryopreservation, including recognition of two of her most recent studies at the 2014 Annual ASRM Meeting. "So egg freezing may be the technology that is beneficial for practical and emotional reasons."
About Reproductive Medicine Associates of Connecticut (RMACT)
RMACT specializes in the treatment of infertility, including assisted reproductive technologies (ART) such as intrauterine insemination (IUI), in-vitro fertilization (IVF), and Comprehensive Chromosomal Screening (SelectCCS). RMACT, Fairfield County's largest fertility clinic and egg donation center, is one of 11 leading In Vitro Fertilization (IVF) centers nationwide chosen by In Vitro Sciences to participate in its Centers of Excellence program. RMACT has offices in Norwalk, Danbury, Stamford and Trumbull, and an affiliate New York fertility clinics serving Putnam and Dutchess counties. RMACT also offers infertility treatment financing and support services, such as nutrition counseling, massage therapy, psychological counseling, acupuncture and yoga, through RMACT's Integrated Fertility and Wellness Center.
The RMACT team includes lead physicians Drs. Mark P. Leondires, Spencer S. Richlin and Joshua M. Hurwitz, as well as fertility specialists Drs. Cynthia M. Murdock and Shaun C. Williams. All five physicians are Board-Certified Reproductive Endocrinologists and are members of the American Society for Reproductive Medicine (ASRM), the Society for Assisted Reproductive Technology (SART) and the Fairfield County and Connecticut Medical Societies. Each has received numerous awards, and all five are Castle Connolly "Top Doctors." RMACT's IVF laboratory is accredited by the College of American Pathologists (CAP), and CLIA; other accreditations include the Accreditation Association for Ambulatory Health Care (AAAHC) and the American Institute for Ultrasound in Medicine (AIUM). For more information visit http://www.RMACT.com or find us on Facebook.
About EggBanxx
EggBanxx.com, owned by FertilityAuthority, is part of a family of websites providing comprehensive, interactive resources and referrals for women and men seeking quality fertility information, financing assistance, smart savings, and tools to simplify the search for a trusted fertility doctor. With more than one million monthly visits, the websites FertilityAuthority.com, FertileThoughts.com, IVFAdvantage.com, EggBanxx.com -- along with a staff of patient care advocates — assist in making the important connection between patients and the physicians who can assist them in their family-building efforts. https://www.EggBanxx.com