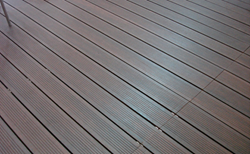 (PRWEB) December 25, 2014
BambooFlooringChina.com sells many bamboo products and the business is famous for high quality bamboo flooring. Today, the company announces big discounts on its bamboo mats, which come in many styles and colors.
BambooFlooringChina.com is the world's leader in bamboo flooring. According to the company's CEO, the promotion is valid until Jan. 20, 2015.
The bamboo mats are made from well-treated bamboo strips and woven with a natural thread. All the bamboo strips for the mats are boiled and dried completely to remove sugar and insects. The bamboo mats come with a smooth and dust-free surface, which makes it very easy to maintain.
"Our bamboo mats feature trendy designs and delicate craftsmanship. The colors can be characterized with very light toned color stains, giving the bamboo flooring a natural and earthy look of botanical bamboo. They have the best anti-mold and anti-crack performance in the industry.
"We use natural bamboo to make our bamboo flooring and other bamboo products. Bamboo mats look great and are inexpensive. Bamboo is a hypoallergenic, natural material that is perfect for people who get allergic rhinitis triggered by dust mites," the CEO adds.
About BambooFlooringChina.com
BambooFlooringChina.com has been making high quality bamboo products for many years. It is selling a huge selection of elegant items for the international customers: strand woven floorings, lumbers, outdoor deckings, plywoods, fences and so on. The company always strives to benefit all its old and new clients; its top designers are working hard to make more durable items.
For more information about its new items, customers can visit: http://www.bambooflooringchina.com/products/product-type-BambooMats.html