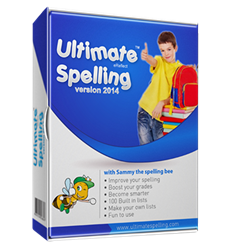 Women deserve to be respected and treated as equal to men.
New York City, NY (PRWEB) December 29, 2014
Learn to spell software designer eReflect recently posted a Vogue video illustrating the current state of affairs worldwide, where women are always at risk of sexual harassment and assault when alone. The short film by Vikas Bahl shows how many women live in a state of terror, fearing for their lives each time they must walk, drive, or be somewhere on the street on their own.
The message of the video is a powerful one: Women deserve to be respected and treated as equal to men. No cry for help should be misinterpreted as flirting or a carte blanche for making advances toward a woman. Women want to feel safe among men and not intimidated or terrorized.
The world is not a safe place for women, as Bahl's short film explains. Women want to be able to be safe when alone on the street and not live in constant fear that someone might assault, sexually harass, catcall, or make any sort of advancement toward them.
This short film narrates the story of a young woman going home. Her car won't start at the traffic lights and when a car stops next to hers, she asks for their help. These men give her a ride home since her car cannot be fixed on the spot. When driving her home nothing happens, the woman thanks the men, and warmly kisses them goodbye. Bahl leaves his viewers with food for thought by asking, "Can we give her the world that she believes exists?"
eReflect, the developer of spelling tutor software Ultimate Spelling™, hopes that this scenario of a threat-free, safe world for women won't take too long to become a reality. Women deserve to live in a safe world and be respected and treated as equal.
Ultimate Spelling is a spelling program for adults and children that helps people reach their full potential. eReflect believes that anything that keeps girls and women from reaching that potential should be stopped, and the company urges people who find this video inspirational to share its message with their loved ones. With action, videos like this can be a way of making the first step towards creating this world Bahl believes can exist.
***********
For more information about how Ultimate Spelling software can improve spelling performance for you and your family, please visit the official website at http://www.ultimatespelling.com.
About Ultimate Spelling™
Ultimate Spelling provides a modern and easy to use spelling software that has been designed with one goal in mind – making children want to learn.
It is a fast and easy way to master even the most complicated spelling, without the need to write long lists or complete boring tests.
In fact, Ultimate Spelling provides more than just spelling help. It is a complete educational resource that boosts all level of a child's literacy.
Containing a personal computer tutor, Ultimate Spelling is the most realistic step-by-step guide to flawless spelling ability.