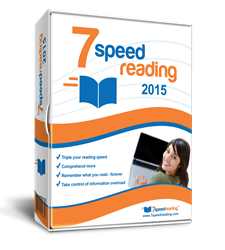 A small act of kindness initiated by someone can encourage other people to be kind to those around them, as a way of paying it forward.
New York City, NY (PRWEB) January 01, 2015
Kindness multiplies and spreads easily, something eReflect underlines in a new blog post. The company has shared a touching short film on the ripple effect of kindness; how one small gesture of kindness can set in motion other and bigger kind actions. The short film from Singapore, called "Ripple," perfectly epitomizes how kindness spreads, eReflect reports.
A small act of kindness initiated by someone can encourage other people to be kind to those around them, as a way of paying it forward. This echo of kindness might happen immediately, or years after the fact. Either way, this reveals the extraordinary impact acts of kindness have.
A single act of kindness can set in motion a widespread kindness initiative where people act in generous ways and are kind to their fellow humans - just because. People start acting without any agenda or sense of personal interest. Paying it forward is an act that shows people's benevolent essence, their proclivity to do good more than evil.
eReflect is the designer of 7 Speed Reading™ software, a product that helps people learn to speed read. The company shared this video with the 7 Speed Reading™ community in hopes that it will touch the hearts of viewers and encourage them to show kindness, and to engage in acts of selfless giving to create their own ripple effect of kindness.
Being kind and generous to people is a gesture that has far-reaching implications, eReflect emphasizes. The more people give to others, the more they will get in return. People are often preoccupied with meaningless issues and pastimes, forgetting that their humanity lies in being kind to others. eReflect encourages everyone to show that kindness through tangible acts of giving and supporting those in need.
eReflect hopes many people will watch this short film, "Ripple." The blog editors note that the video and blog post is easy to forward, if readers feel inspired to share it with friends. That's one act of kindness that could potentially trigger a concurrent series of acts of kindness, something eReflect hopes will happen. From helping an elderly person cross the road, to giving out a compliment to a teacher, friend or mother, kindness has many faces, and so many ways to be expressed, eReflect reminds readers.
************
For more information about the benefits of using 7 Speed Reading, please visit the official website at http://www.7speedreading.com.
About 7 Speed Reading™
7 Speed Reading is the only modern speed reading software that uses the latest technology to produce superior results.
The software provides its users with a new way to master speed reading that guarantees three times the reading speed along with improved memory and comprehension.
The software is poised as the most comprehensive speed reading system anywhere. It contains seven learning strategies, fifteen software activities, video training, advanced tracking capabilities and many more exciting features.