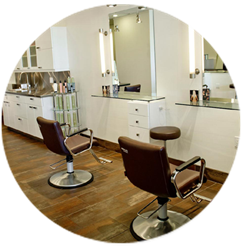 Lice Troopers Grows & Opens Second Lice Facility in South Florida.
Miami, FL (PRWEB) December 23, 2014
Lice Troopers, the all-natural head lice removal service, prepares to launch its second clinic with the New Year. Already a household name in the south Florida area, the Coral Gables treatment center will provide a convenient location for families and schools in the area, including Sunset, Key Biscayne, Brickell, Coconut Grove, Kendall, Pinecrest and South Miami.
When a lice outbreak hits, it can be hard to control without professional help. Though parents will turn to the Internet for endless tips and tricks for getting rid of the parasite, most agree that this is simply a job for professionals. And no matter how far modern medicine advances, it still hasn't found a way to eradicate this pest. Each year between six and twelve million individuals will suffer a case of head lice.
Lice Troopers steps in to meet the need for effective, safe, all-natural treatment services. Located at 2100 Ponce de Leon Blvd, Coral Gables, Florida, 33134, the new lice treatment center is scheduled to open on January 1, 2015. In addition to the full screening and treatment services provided onsite, Lice Troopers will continue to handle lice removal by house call—a favorite service among busy families.
Said owner Arie Harel, "We couldn't deny that there was a need for another clinic. Each year the demand for an all-natural lice removal service only grows and the new clinic is conveniently located so that our services are available to more families. We're really looking forward to partnering with the community to help handle the head lice problem."
And as a Grand Opening promotion, Lice Troopers will be offering free head lice screenings from January 4-7, 10:00am-2:00pm, on a first come, first served basis, and welcomes families and school administrators in the area to stop by the clinic during the Grand Opening to see the facility and meet the staff.
Lice Troopers is the all-natural, guaranteed Head Lice Removal Service™ that manually removes the head louse parasite safely and discreetly in two child-friendly salon settings, or other chosen location. Providing safe solutions for frantic families, the Lice Troopers team has successfully treated thousands of families nationwide, with services widely recommended by pediatricians and reimbursed by many major health insurance carriers, flexible spending accounts and health savings accounts.
For more information, contact:
Jennie Harel, President
[email protected]
800.403.5423