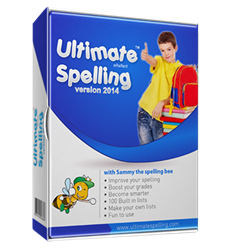 ...business jargon is very popular in corporate contexts and the media.
New York City, NY (PRWEB) January 04, 2015
eReflect, designer of Ultimate Spelling™, announces a new blog post on business jargon published on the Ultimate Spelling™ website. The blog post discusses business jargon and the fact that business vocabulary often ends up being stripped off of any meaning, due to overuse and misuse. Instead of promoting communication between people, it often impedes and slows it down, the eReflect editors observe in their post. The post makes a case for avoiding clichéd business jargon like "best practices" and "make hay."
The Ultimate Spelling™ editors write in their new blog post that despite the innovative and creative nature of business jargon such as "bleeding-edge," "circle back," and "eyeballs," the majority of business jargon confuses rather than facilitates corporate communication. Despite its often-meaningless nature, business jargon is very popular in corporate contexts and the media. While the majority of business jargon is useful, people ought to stop and consider whether a worn-out phrase should be dropped from everyday vocabulary if it no longer has any real value, either semantically or contextually.
The learn to spell software designer insists that although words and phrases such as "best practices," "buy in," "pivot," and "piggyback" were introduced in business jargon to facilitate interaction, they have become so overused in the media and commercial communications that they are losing their impact and meaning. eReflect also asserts that even if a person doesn't like or doesn't use business jargon, the fact that these are spoken and seen everywhere makes being aware of their meaning necessary, if time-wasting. The eReflect editors explain the meaning of these words so that people can understand the context and purpose these are used in, while also encouraging their careful use.
eReflect's spelling program for adults helps people improve their spelling of new and known vocabulary, including business jargon. As a spelling tutor software designer, eReflect shares a plea with the public, asking people to give these words a look and understand their meaning even if they never use them.
***********
For more information about how Ultimate Spelling software can improve spelling performance for you and your family, please visit the official website at http://www.ultimatespelling.com.
About Ultimate Spelling™
Ultimate Spelling provides a modern and easy to use spelling software that has been designed with one goal in mind – making children want to learn.
It is a fast and easy way to master even the most complicated spelling, without the need to write long lists or complete boring tests.
In fact, Ultimate Spelling provides more than just spelling help. It is a complete educational resource that boosts all level of a child's literacy.
Containing a personal computer tutor, Ultimate Spelling is the most realistic step-by-step guide to flawless spelling ability.